General Guidelines for Parents of St. Mira's Day Care
Meeting the Administrator

St. Mira's Day Care has transport facility from the school with an escort. Parents are requested to decide at the time of admission if their ward wants to avail the school transport services. The students should be at the bus stop five minutes before the scheduled time.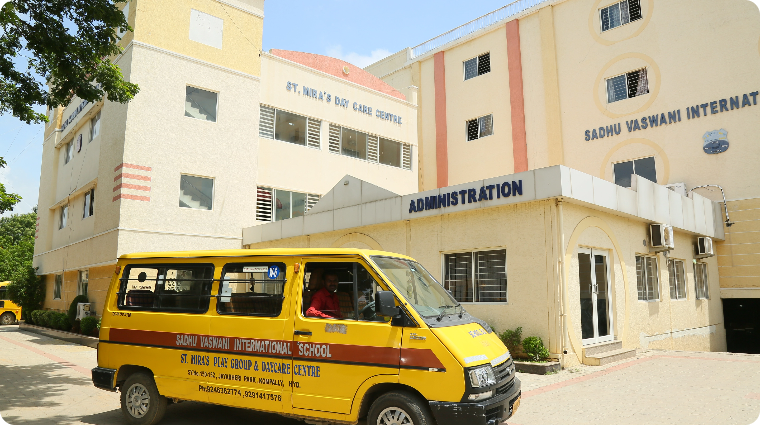 If you happen to take the child from the school on your own or bring the child late to school on your own, your bus driver/conductor must be informed about this in advance.
Children coming from school during holiday will abide by St. Mira's transport options available at that particular period/time.
No changes will be accepted regarding the time/hours slot taken for one month. If any changes are made the parents will have to make arrangements for their own transport or accept the transport facility (timings) available at that particular time period.
Parents are requested to inform the Day Care if their child will avail/not avail the facility on Saturday (1st & 3rd) and during any holidays so that the transport is arranged. If not informed, Day Care is not responsible if the child cannot come to the Day Care.
If there is a change in the residential address during mid-season, St. Mira's cannot assure transport facility.