The Following Are The Instructions For The Parents Of Playgroup Children
Minimum age for entry/admission into playgroup is 18 months. (We encourage the parents to admit their ward in the playgroup as it is the best way of preparing the child for the regular school from Nursery)
Timings for Playgroup – 9.30 a.m – 12.30 p.m.
Separate transport is provided with a well trained driver and an ayah to take care of the children. Pick-up 'n' drop from your door step is provided.
We do not have any regular uniform for our Playgroup children, they should wear comfortable clothing.
Every child should be sent with a bag, containing a water bottle, pair of clothes, undergarments and the school diary.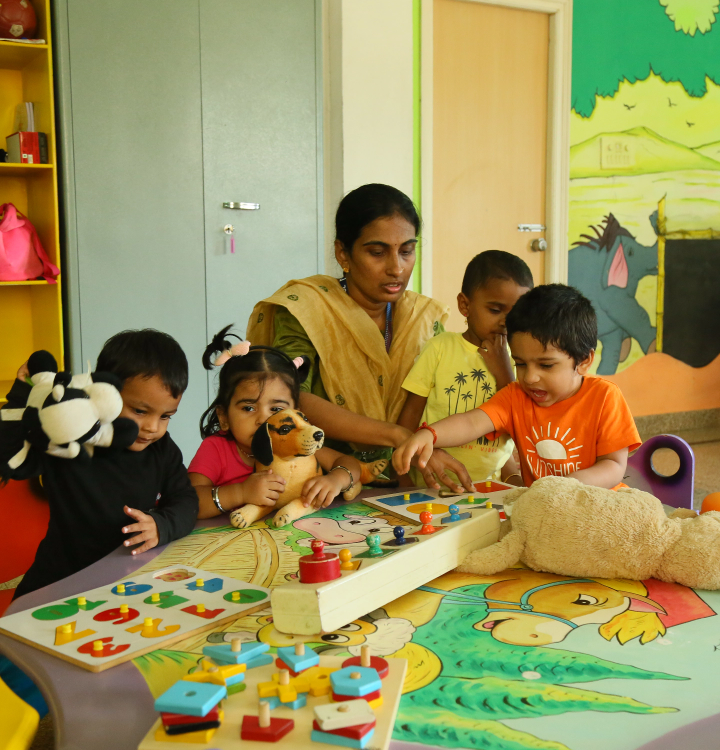 Parents should fill the page no.2 in duplicate in the diary and should check the diary EVERYDAY.
Any change in the phone number or address (change of transport) should be intimated immediately to the office with a written application.
Parents should inform the office about any food allergies or otherwise during the time of admission or in due course. If the child is on medication for any reason it should be brought to the notice of the office. Any special care / sickness should be duly intimated to the office.
In case of any contagious disease the quarantine period is 15 days.
In case the child is not toilet trained he/she should come in diapers with an extra diaper in the bag.