From the Desk of the Incharge Principal
Values for Morning Assembly
Information of the School
Mandatory Public Disclosure

Sadhu Vaswani International School Kompally, Hyderabad, established in 2008, is one of the many educational institutions which the Sadhu Vaswani Mission started all over India. It is a progressive school based on Indian thought, culture, tradition and the educational ideals of Sadhu Vaswani. The school, run by the Sadhu Vaswani Mission.
SADHU VASWANI MISSION STATEMENT
The Sadhu Vaswani Mission (SVM) seeks to bear witness to the truth that there is but One Life flowing in all-Men, Birds, Animals, Things; Animate and Inanimate. The SVM believes that life must have a spiritual orientation and promotes the Practice of Kirtan (group chanting), prayer, meditation and above all, love for others. The others are not apart from us. We all are part of the One Whole.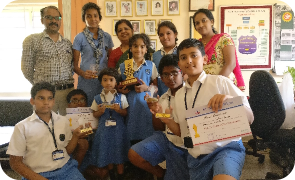 Aim
The aim of our school is to impart integrated and comprehensive education which is formative and not merely informative. It lays emphasis on the full development of the student's character
and personality which should normally lead them to self –fulfillment and dedicate themselves to the service of the society. Students are placed in an atmosphere that enables them to develop reverence for all prophets, seers and sages, all heroes of humanity, all races and religions. The school environment teaches them to understand the love of God and the essential unity of life.
Our school is a non-communal, non-sectarian institution which places emphasis on the permanent values of life as enunciated by ancient and modern thinkers.
The school is affiliated to the Central Board of Secondary Education under the 10+2 scheme of education. It prepares students for the All India Secondary School (Class X) and the All India Senior School Certificate (Class XII) Examinations.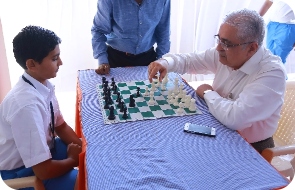 Activities
The school offers various activities to students in order to excel in various competencies viz. Chess, Badminton, Carom, Dance, Drama, Art and Craft, Gymnastics, Music-Vocal and Instrumental, Roller Skating, Public Speaking, Martial Arts, Yoga and Meditation, Gardening, Tennis, Table Tennis, Cricket, Basketball, and Athletics.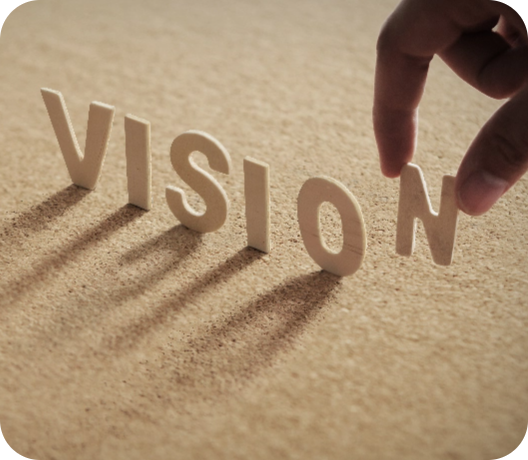 School Vision Statement
To enable students to imbibe the four C's of Education; Culture, Compassion, Character and Courage; to inculcate love for their country, to impart value based education, to revere all life, animate and inanimate, in keeping with the teachings of our revered Guruji, Sadhu Vaswani.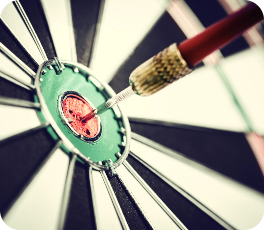 School Mission Statement
The school believes that life must have a spiritual orientation and promotes the practice of prayer, meditation and above all, living for others; the others are not apart from us; we all are a part of the One Whole.
The school students are divided into four houses named as:
Rani Laxmi Bai
Mirabai
Rabindranath Tagore
Mahatma Gandhi
Each house is under charge of a House Mistress and has students as House Captains, Vice Captains and Prefects who are responsible for organization and discipline. All competitions in games and co-curricular activities are held on a 'house' basis. Each House is also allotted a colour. Rani Laxmi Bai is Red, Mirabai is Blue, Rabindranath Tagore is Green and Mahatma Gandhi is Yellow.
The house system forges bonds of loyalty, brings children of different age groups together, develops a better student-teacher relationship, encourages self- discipline and arouses greater team spirit.
School clubs are student based committees functioning with myriad tasks varying on the specific function of respective clubs.
Student based clubs offer a special element where every person within the club shares a common desire and common ability looking to find their respective niche in school dynamics.
Under the guidance of able and enthusiastic teachers, these clubs serve as a platform for students to prove themselves in various fields other than academics.
Students can select and change the club every year (For grades II onwards)
The clubs are divided into three groups –
| SUB JUNIORS: Grade II & III | JUNIORS: Grade IV to VI | SENIORS: Grade VII to XII |
| --- | --- | --- |
| Dramatics Club | Dramatics Club | Dramatics Club |
| Cultural Club | Cultural Club | Cultural Club |
| Sports Club | Sports Club | Sports Club |
| General Awareness Club | Heritage Club | Heritage Club |
| | Science Club | Science Club |
| | Interact Club | Interact Club |
| | Math Club | Math Club |
| | Skills & Craft Club | Disaster Management |
| | | Events Management Club |
Students of Grade II to XII are free to choose any of the below mentioned clubs.
DRAMATICS CLUB – To develop language and communication skills along with emotional intelligence.
SCIENCE CLUB – To improve scientific attitude and provide opportunities for practice through science experiments.
CULTURAL CLUB – To help the children to discover their talents in music, dance and art.
GENERAL AWARENESS CLUB – To impart knowledge of current affairs and create an awareness of the surroundings.
INTERACT CLUB – To sensitize students about Community Service to help the poor and needy.
SKILLS & CRAFT CLUB – To enhance the dexterity and agility of students, focusing on fine motor skills and artistic skills.
DISASTER MANAGEMENT CLUB – To have a better understanding of various hazards, their causes and impact and knowing the mitigation strategies for reducing their impact.
MATH CLUB – To develop understanding in Mathematics through Mathematical techniques, communication & reasoning.
HERITAGE CLUB – To bring awareness in students about Arts and Cultural Heritage of India.
EVENTS MANAGEMENT CLUB (GRADE VII to XII) – To teach students to manage events and programmes at school, building their social skills.