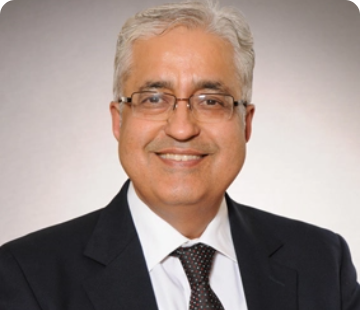 DR. Harish Mirchandani
Chairman
Warm Greetings from Sadhu Vaswani International School. The year 2017, is a year to rejoice -it is the decennial year of SVIS.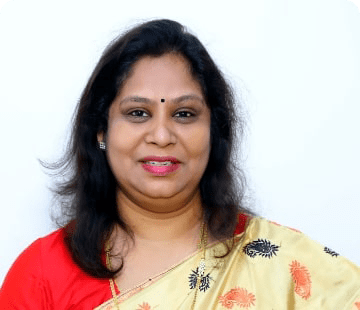 Ms. G. Arpitha
Principal
We have started yet another glorious session . I can say it's the beginning of a new era, when we all have learnt to equip ourselves with the new normal…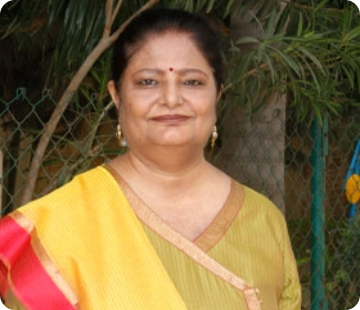 Ms. Karishma Devnani
Day Care Administrator & Operations Head
Karishma is a person with a vast knowledge in the educational field. She has very successfully run her own kindergarten school for ten years and is a graduate with pre- primary teachers training qualification. A keen administrator, Karishma is also an art and craft lover. She takes keen interest in painting and singing too. She has been an active member of the Sadhu Vaswani Mission, Hyderabad since childhood and had joined as an administrator for St. Mira's Day Care center (Creche) in January 2008. She is currently the Operations Head of the Sadhu Vaswani International School.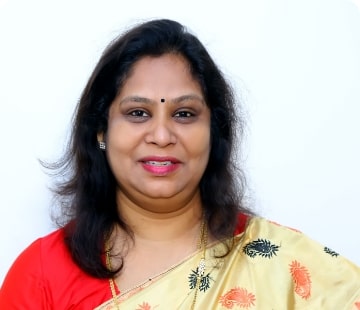 Ms. G. Arpitha
Principal
Dear Parent
Education is a shared commitment among motivated students, dedicated teachers and enthusiastic parents with high expectations"
Welcome to the 2022-23 school year! I am thrilled to be welcoming you back to school! 
We have started yet another glorious session . I can say it's the beginning of a new era, when we all have learnt to equip ourselves with the new normal. This journey can be rewarding and full of accomplishments if we strive to remove barriers of effectiveness. It is important to chart the road map with positive attitude, ambition and action. The path no doubt is untrodden, yet the wheels of progress will have to be steered with determination, direction and a sense of purpose.
We affirm that education begins at birth and continues throughout life. Our complete focus is to provide a support system to our children so they continue learning and developing towards becoming whole and healthy individuals. It is not enough to make children literate and academically intelligent, what is more important is to make them wise. At SVIS, we believe that true wisdom is the ability to listen to your heart and that each child's self-esteem, dignity, physical and emotional well-being must be cultivated with the same importance as that given to academic achievement.
I can assure you that, we, create a passionate schooling experience recognized for its warmth, energy and excellence. We foster a positive spirit and believe in partnership between students, parents and teachers striving to create a milieu that sustains excellence. 
School Almanac is a very important link between home and school, for it provides the necessary details about the school policies. You are expected to go through the pages of this document regularly to keep abreast. We intend to use the Almanac to establish a valuable understanding between parents and teachers. Our combined efforts will keep our children to be the best in every field and that's what we wish for.
I take this opportunity to thank all the parents who have reposed their faith in SVIS.We assure to do our very best always. Moreover, I have a sense of pride in administering faith and the kind of hard work being practiced by my team of experienced teachers to come forth with their best efforts to give your child the required edge to make his life a better one!
Looking forward to your continued help, support and active cooperation.
G Arpitha 
Principal -SVIS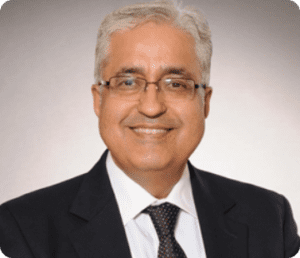 DR. MR. Harish Mirchandani
Chairman
Warm Greetings from Sadhu Vaswani International School. The year 2017, is a year to rejoice-it is the decennial year of SVIS. This has been possible due to God's grace, the co-operation of our esteemed parents and of course the hard work pumped in by our staff-members.
When I rewind my thoughts back to 2008, we just started with 72 students which now are around 3000. We at SVIS have never craved for the quantity but for the quality of education imparted to our students.
We always strive to provide the best to our students; not only academically; but for their spiritual growth also.
Dada J.P Vaswani believes that the modern education has sharpened the minds and brains of the children but has blunted their hearts. Wherever we go there is hatred, jealousy, apathy and unhealthy competition.
Who is going to change this attitude of students? It is the schools and colleges.
"New India will not be made in the Rajya Sabha or Lok Sabha but in the schools and colleges" -Sadhu Vaswani
At SVIS we strive to impart value based education based on 4Cs-Character, Culture, Compassion and Courage.
It is our endeavor to provide the society with top- quality professionals but what we strive for most is to give to the society decent and honest human beings. This is the need of the hour in today's modern world.
Let us join hands dear parents to make this a reality. Seeking your constant co-operation and Blessings.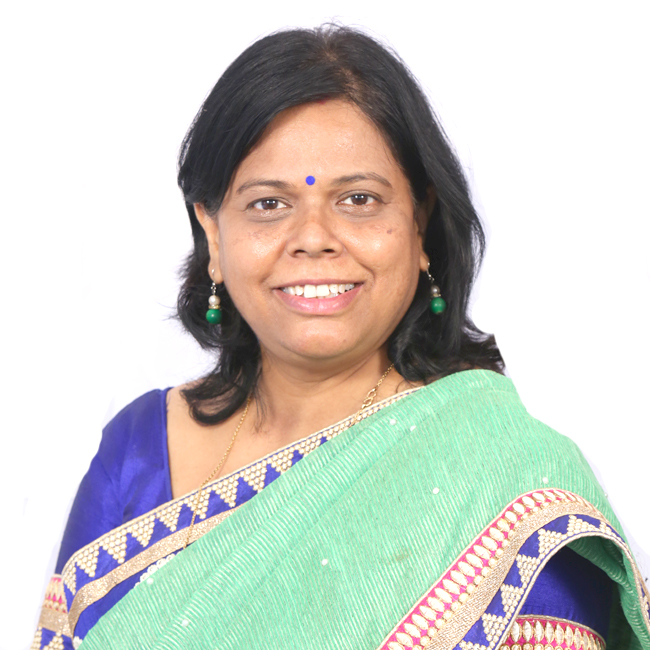 Ms Nihita Ranjan
Vice Principal
"The function of education is to teach one to think intensively and critically.Intelligence plus character – that isthe goal of true education." At SVIS, we are aligned with the thoughts of Martin Luther King.
The likelihood of achievingthis goal of education is strengthened by the fact that SVIS offers an academic program which includes the breadth and depth of learning,tailored to individual needs. We teach students to always aim high and cultivate core values like creativity,respecting elders, loyalty to the nation and having a balanced understanding of the prevailing global situation.
By including art and sports as a pedagogical tool for experiential and joyful learning,we have strengthened the belief that learning can happen in many forms. We provide various personality development programs for the students that not only sharpen their intelligence but also inculcate ethical values, moulding them into multi-faceted individuals ready to shoulder responsibilties. Academics are always complemented with cultural and literary activities in SVIS. Our Annual school magazine 'Child's Delight' truly reflects the ideologies that the school believes in.