School Curriculum – 2023-24
General Guidelines For Students
School Timings And Visiting Hours
Parents Teacher Meeting Schedule
School Activity Calendar 2023-24
Number Of Students Class Wise
General Guidelines For Students

Every student should bring her/his diary and wear the identity card to school daily.
Students are not permitted to leave the class without an Out-pass.
Students should not to bring costly articles like gold ornaments, expensive pens, fancy watches, mobile phones, cash, laptops, cameras, i-pods to the school. The school will not be responsible if such articles are lost. They will be confiscated.
Students who use the School Bus should follow the safety rules and regulations. The bus facility of defaulters will otherwise be cancelled. Any damage done to the bus by students such as tearing of seats/seat covers will be heavily fined.
Students must obey House Captains, Monitors and other students on duty.
No junk food(viz. kurkure/chips) and aerated drinks is allowed in the school.
No non-vegetarian food is allowed in the school premises. Even cake should be eggless.
Chewing gum is not allowed in school/school bus.
Bullying, fighting, teasing, shouting, hooting, whistling, throwing things/water at each other is strictly prohibited.
Students should be in time to school/class.
Books should be carried as per time table, completion and submission of work should be on time.
Unfair means in tests (UFM) is not tolerated.
Library books/Technology has to be used appropriately. Any loss/damage is subjected to fine.
Only plastic scales and water bottles are allowed to be carried to school.
Disfiguring / destroying school furniture and breaking of equipment is strictly prohibited.
No child is allowed to bring money to school.
A student cannot be absent for more than two days without genuine reason.
Medical Examination
All children undergo an Annual Medical Check-up by the school doctors in the school premises.
Change Of Address Or Telephone Numbers
Parents are requested to immediately notify the school about any change of address/telephone number to help the school handle emergencies, to maintain communication and keep school records updated.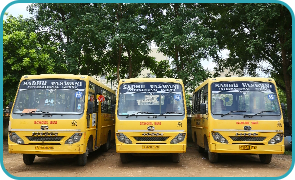 The School has outsourced a fleet of buses to carry students to and from the school under escort. Parents are requested to decide at the time of admission if their ward wants to avail of the bus services. In case the bus has to be discontinued, one month's prior notice must be submitted.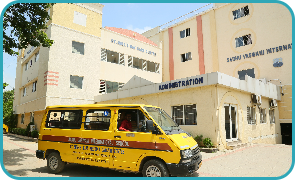 Students availing the bus facility will not be allowed to discontinue it in the last quarter. The students should be at the bus stop ten minutes before the scheduled time If you happen to take the child from the school on your own, or bring the child late to school on your own
Your bus conductor must be informed about this in advance. In case you want the bus route changed even for a day, a written note should be submitted.
School Uniform
It is mandatory for all parents to purchase the uniform from the authorized dealer, set by the school. Students should come to school in the school uniform specified. Girls may wear tiny studs or small rings in their ears, but no danglers and no coloured earrings. No nail paint please/ nails should be cut shot.
Shoes – Black sports Campus shoes preferable with a Velcro/no spikes.
Socks – Black, calf length.
Girls – Navy Blue/Black cycling shorts, navy blue/black hair ribbons/two plaits/black hair bands compulsory.
In winter, students are required to wear navy blue cardigans.
Students opting for lawn tennis may use the specified tennis shoes. (No Spikes allowed)
*Boys are forbidden to wear low waist trousers.
*Girls and boys are not allowed to streak their hair, colour it and have fringes, nail polish not allowed.
*Senior Boys must shave regularly.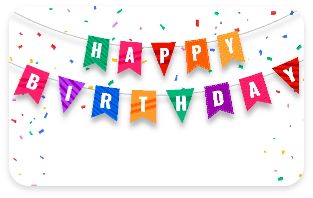 Birthday Celebrations
The children must wear regular school uniform even on their birthdays and only biscuits may be brought for distribution in class only. No return gifts are allowed. No chocolates, please.
Neverskip
It is a parent portal wherein the parents pay a fixed fee for the year and they give you a user – name and password with which you may open your child's page through the school website and you may view the details of SMS'es sent, attendance and other details.