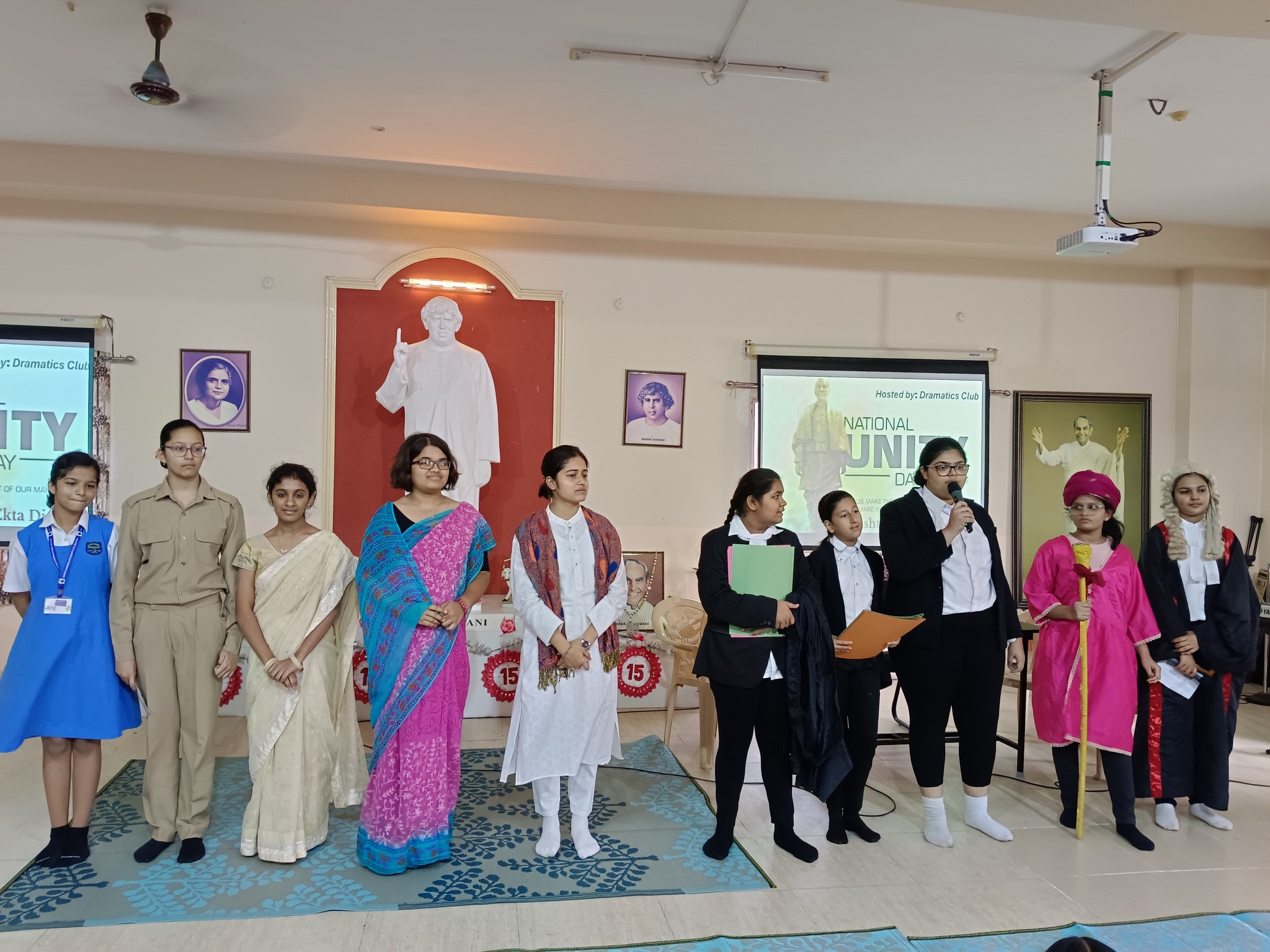 Rashtriya Ekta Diwas
A nation's greatness is reflected in it's people. – Sardar Vallabhbhai Patel
The students of Dramatics Club of SVIS came together to celebrate the birth anniversary of the great Indian stalwart Sardar Patel with a special assembly.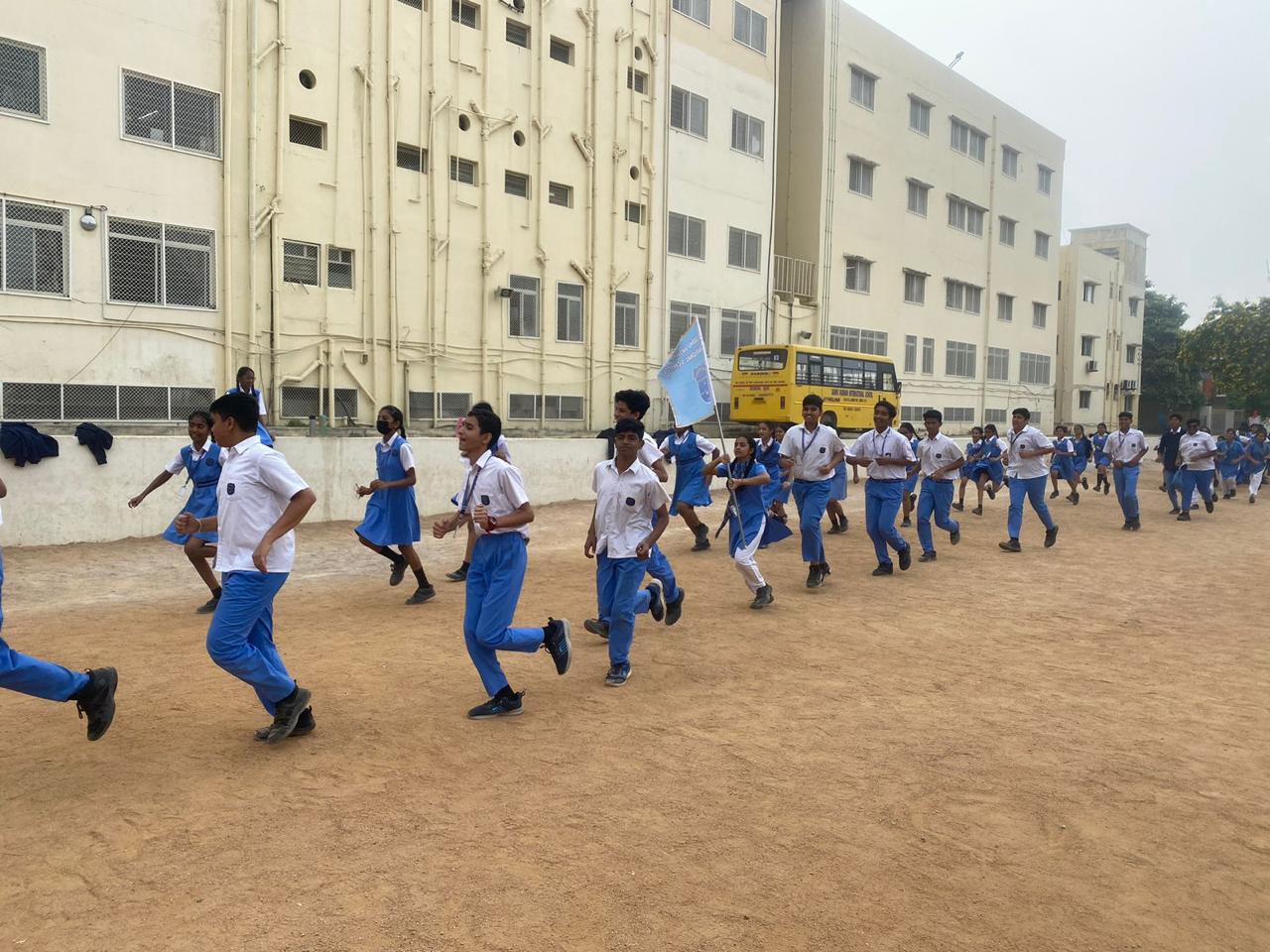 Unity Day Run
Sardar Vallabhbhai Patel, often referred to as the "Iron Man of India," was a visionary leader whose indomitable spirit and relentless efforts united the diverse princely states into a single nation.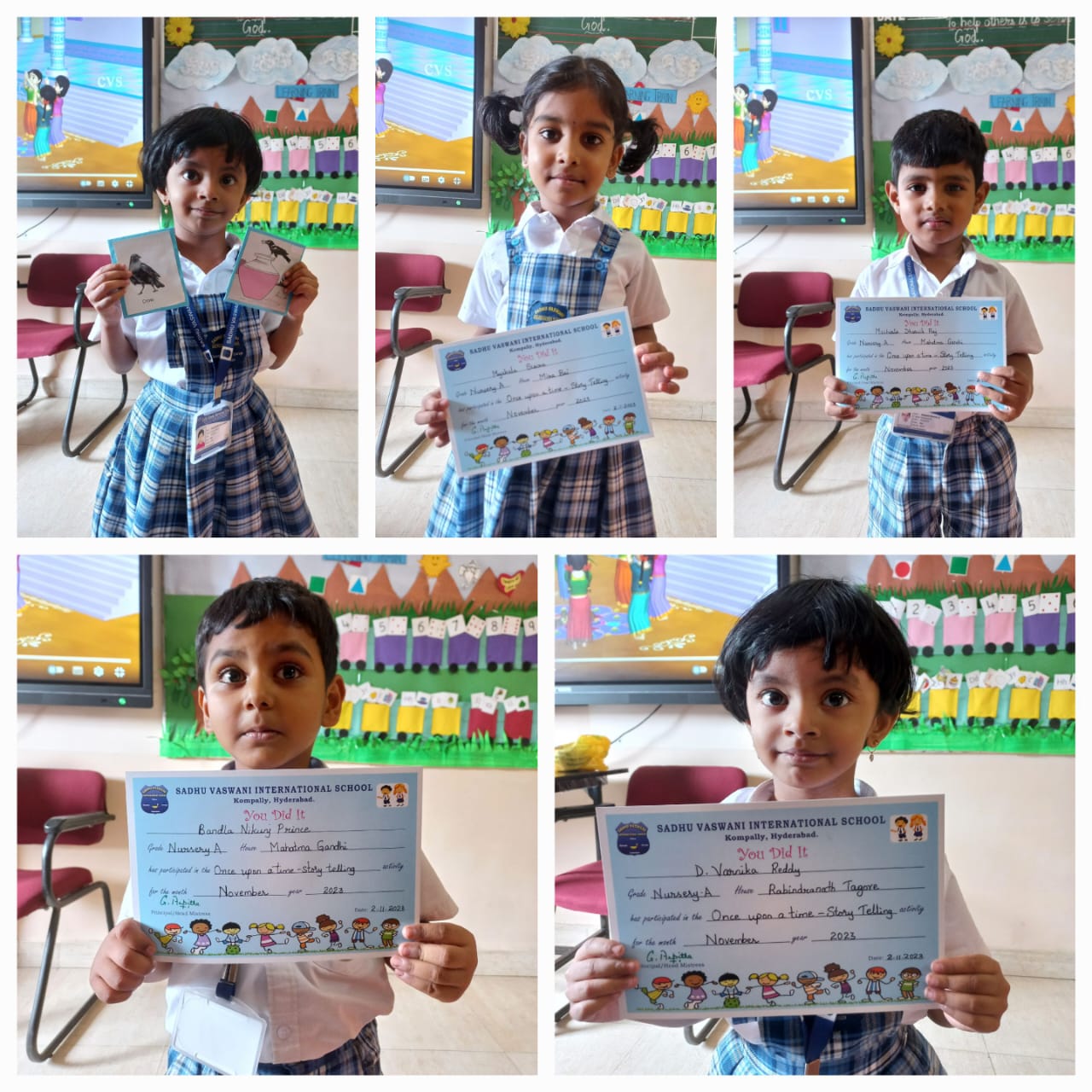 Story Telling
"Story telling is about connecting people and helping people to see what you say and show in a story."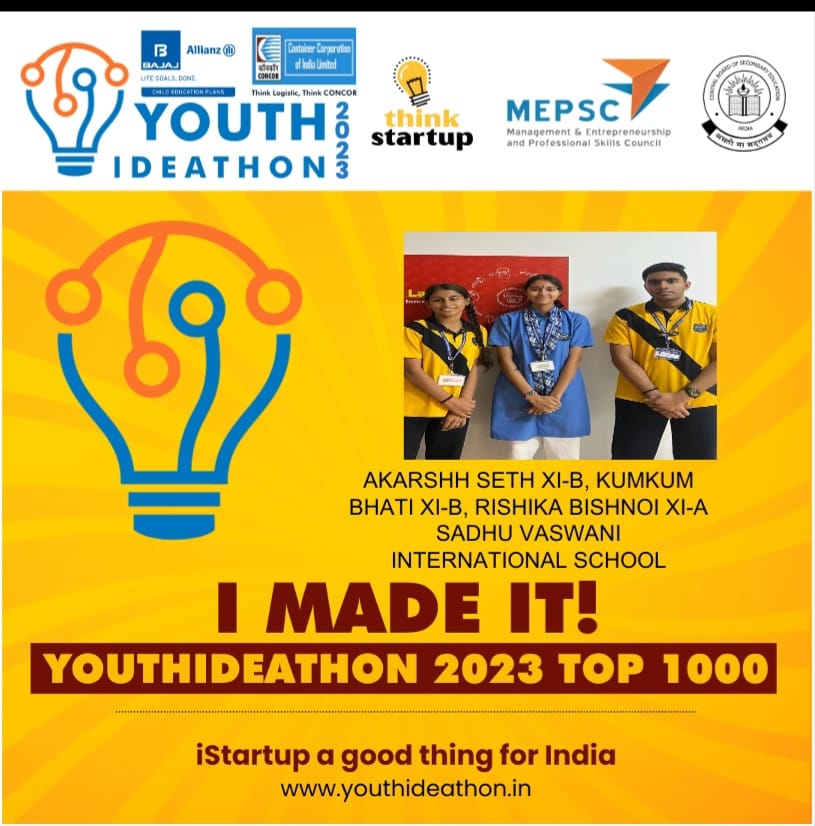 75 Youth Ideathon
Innovation, Design, Tinkering and Entrepreneurship. These were the themes of INDIA at 75 Youth Ideathon.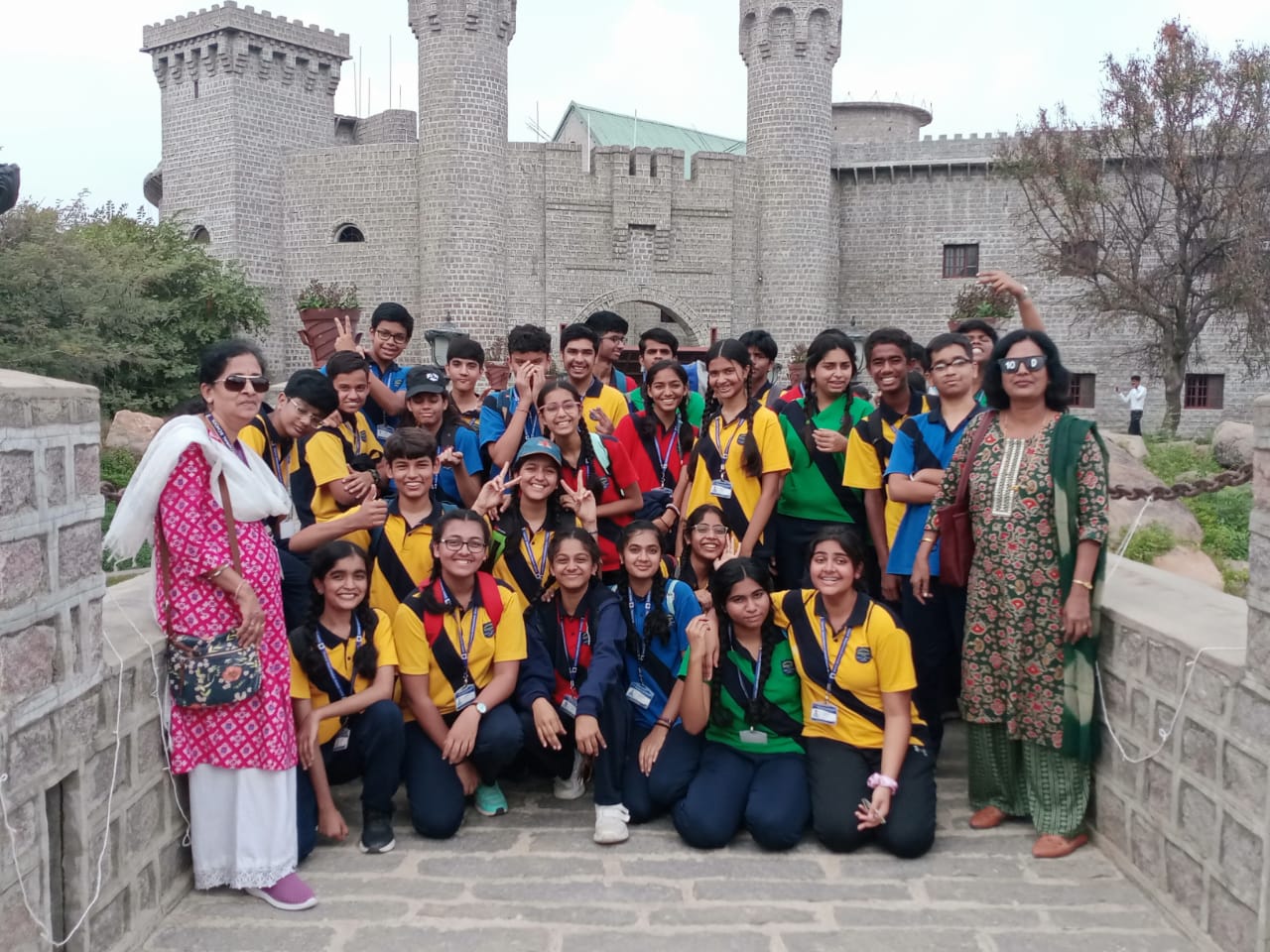 Grade 10 Field Trip
Field Trip Report: The Hidden Castle Adventure – 2023-24
The Grade X students embarked on an extraordinary field trip to "The Hidden Castle" in Medak, Telangana.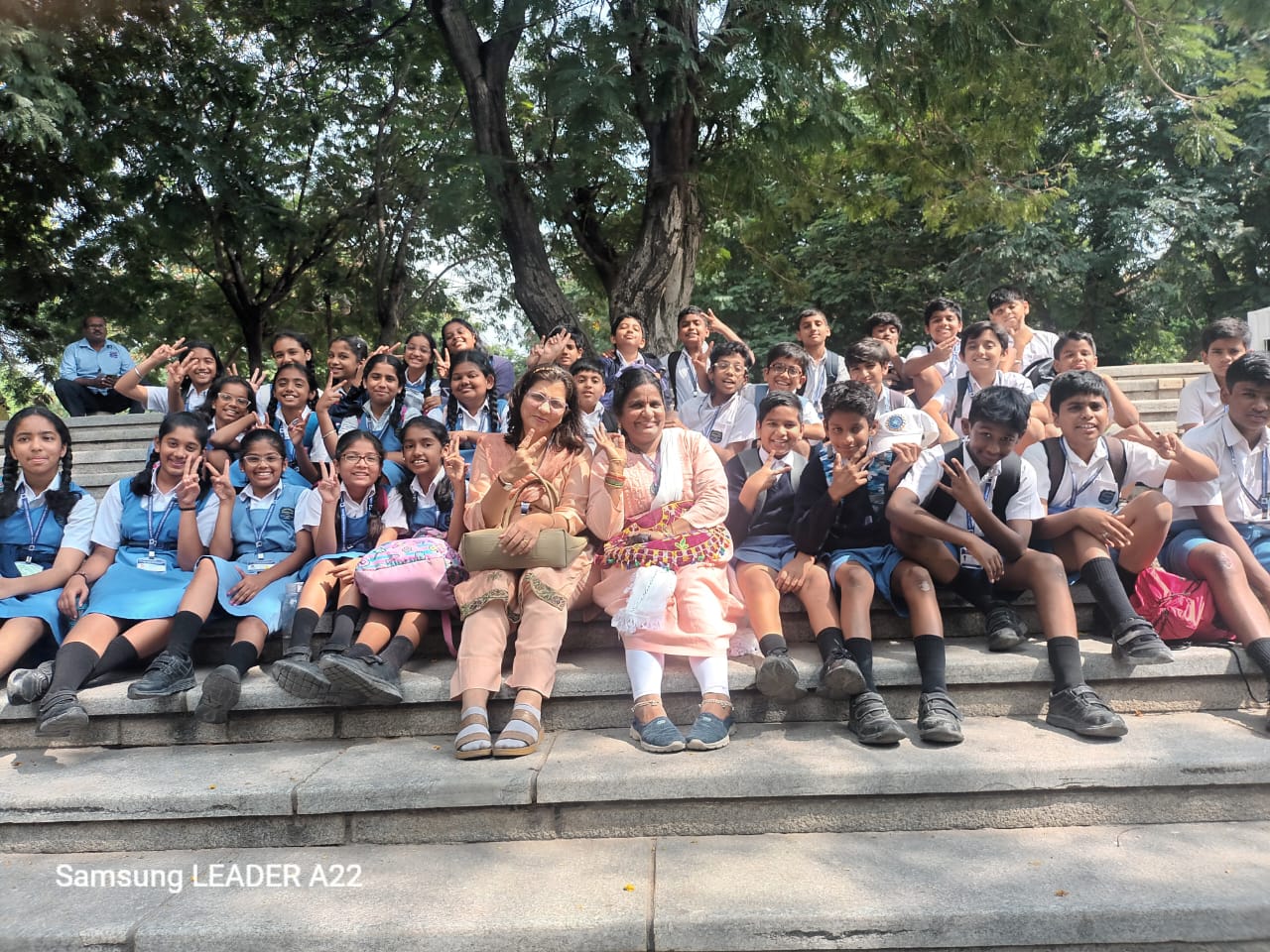 GRADE 6 FIELD TRIP
On 6th November 2023, Grade 6 students of SVIS visited the famous "To DoScience" located within the 99-acre Sanjeevaiah Park at Necklace road, Hyderabad.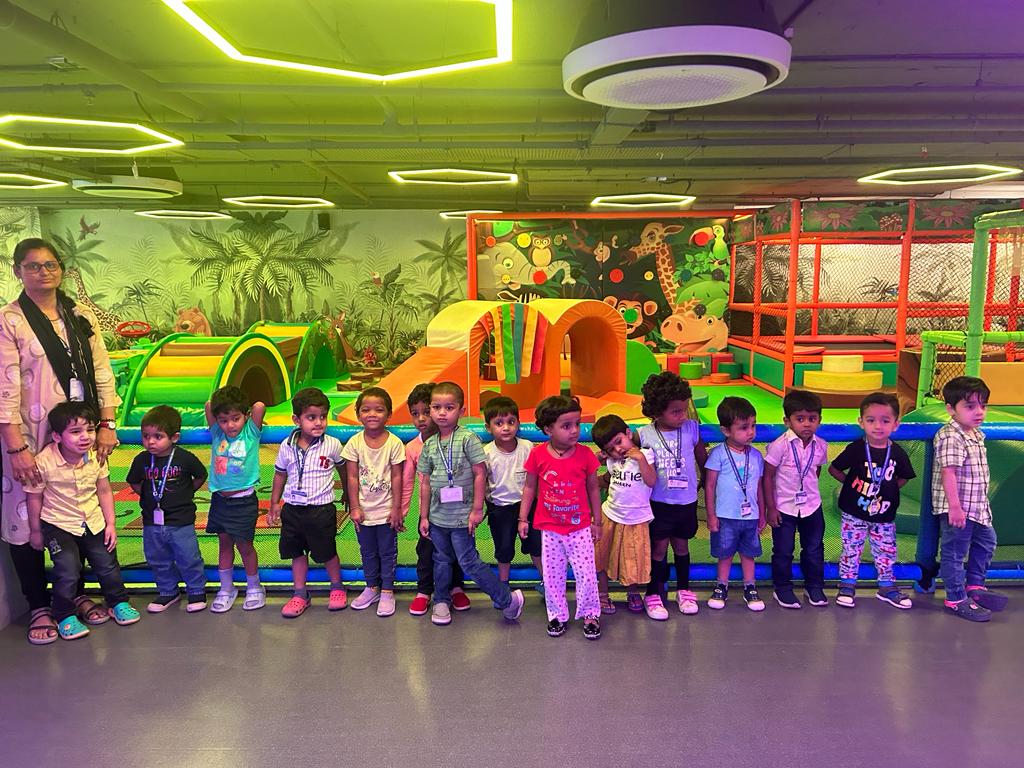 Playgroup
Fun, Frolic and excitement filled the hearts of our tiny tots of Playgroup as they thoroughly enjoyed their field trip to Game Zone @ Raichandani Mall.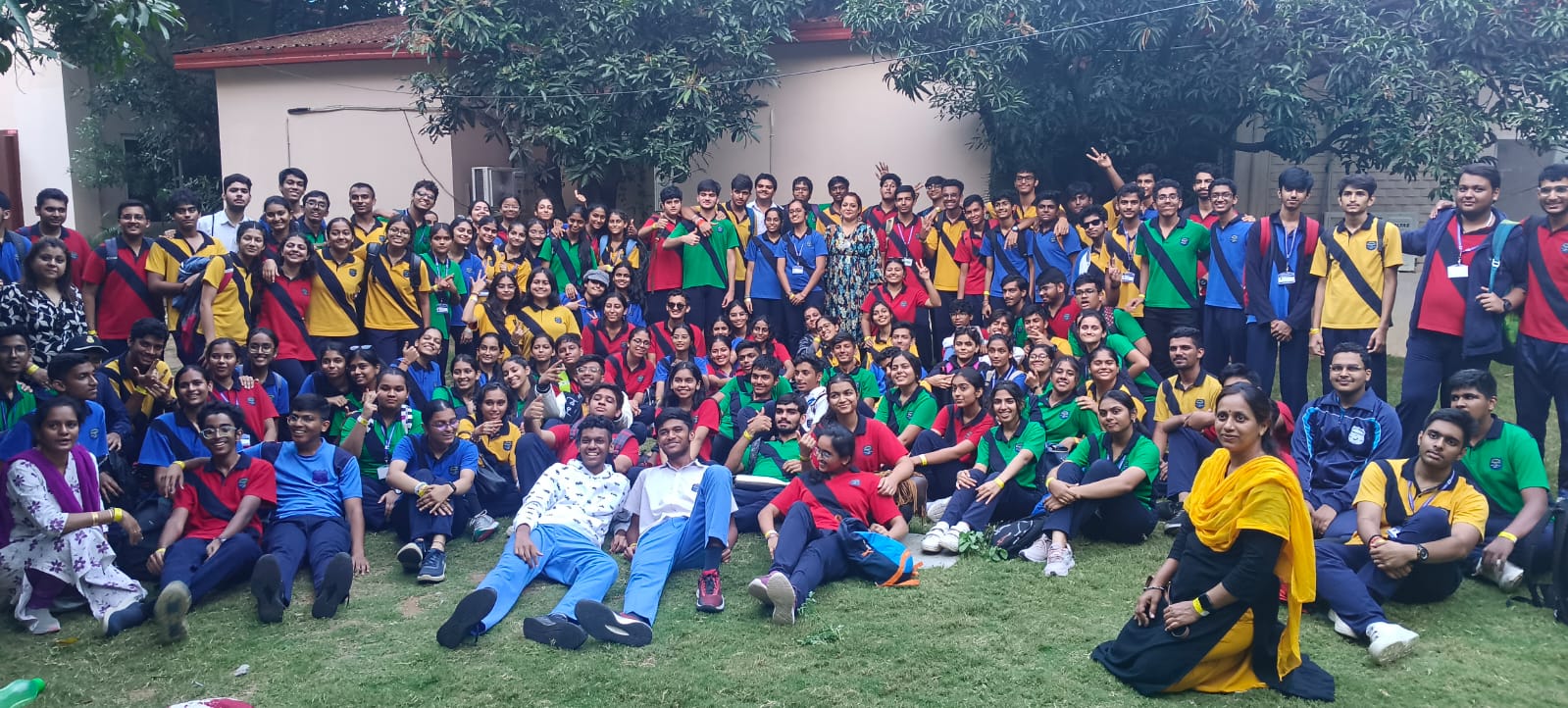 Grades 11-12 Field Trip
Grades 11-12 Field Trip to District Gravity- The Adventure Park.9th November 2023 marked an ultimate adventure experience for senior secondary students in District Gravity Adventure Park.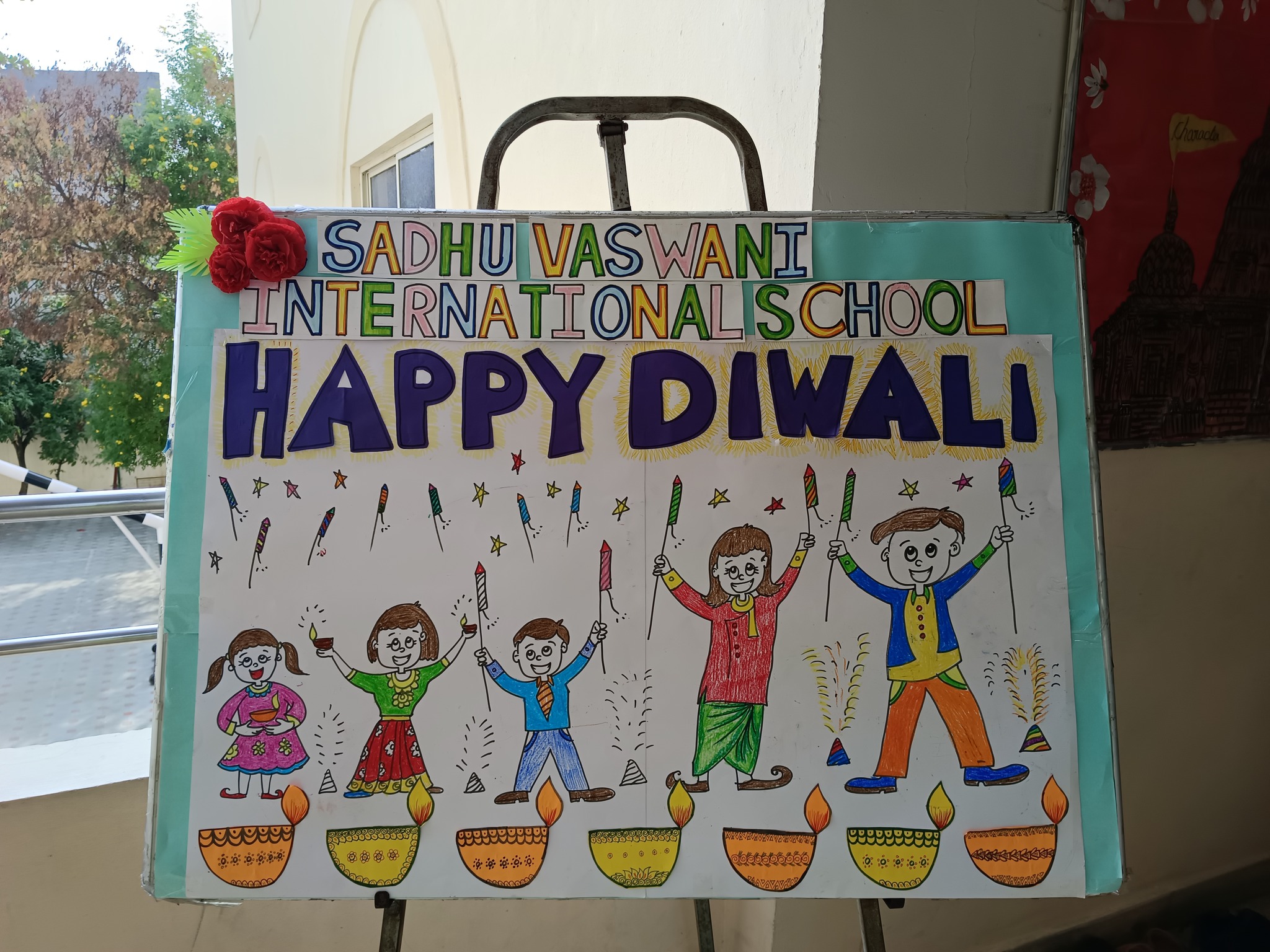 Diwali Celebrations
Diwali, the 'Festival of Lights' was organized at SVIS by Rabindranath Tagore House on 10 November 2023. The day was marked by a special assembly in the Sanctuary highlighting the message of 'Happiness, Love and Kindness'.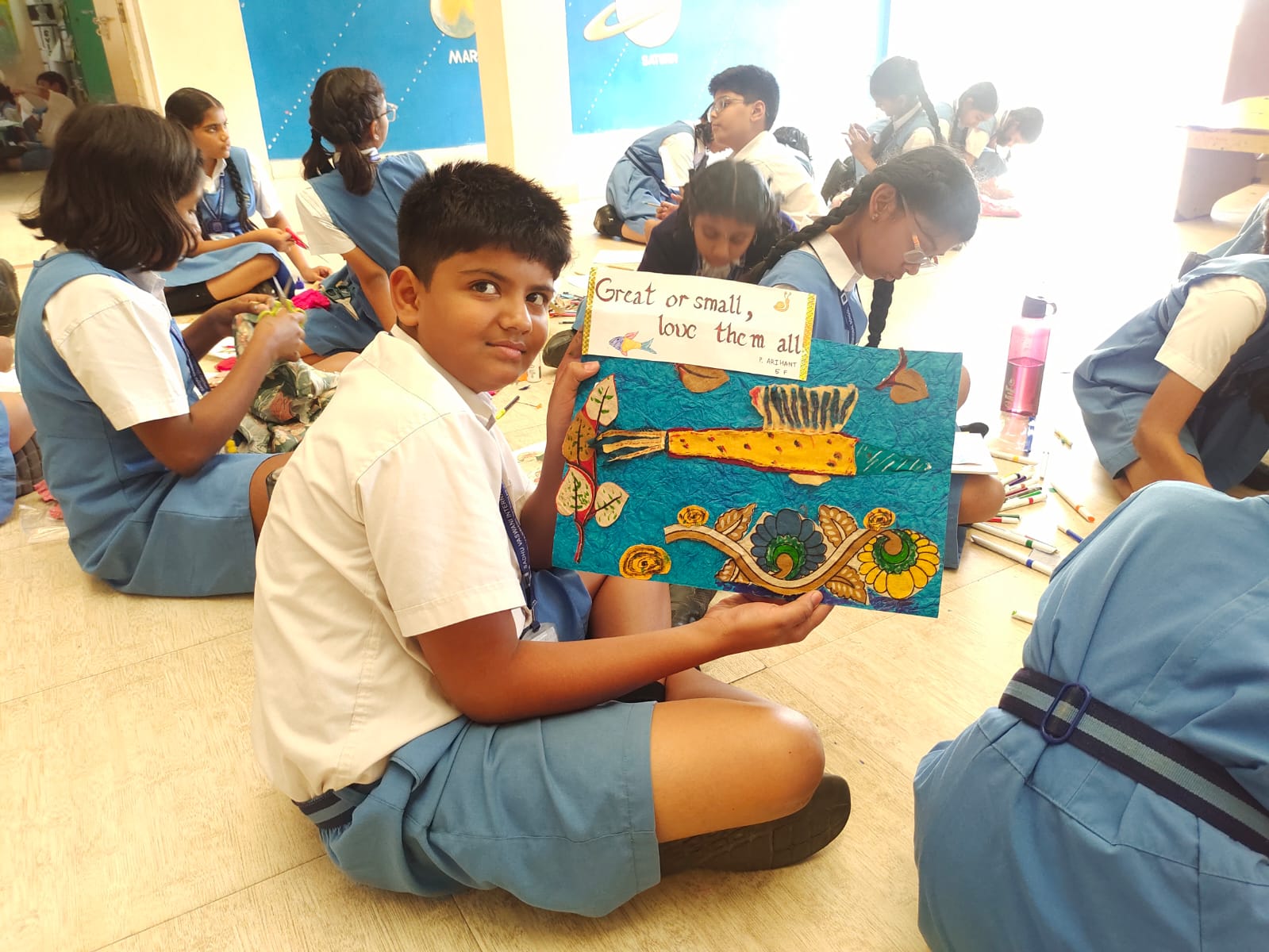 Fabric Collage Making Competition
Making collages is a fun activity that allows young children to experiment, put things together, and create intricately textured artworks with little effort. It promotes children's creativity, independence, and originality.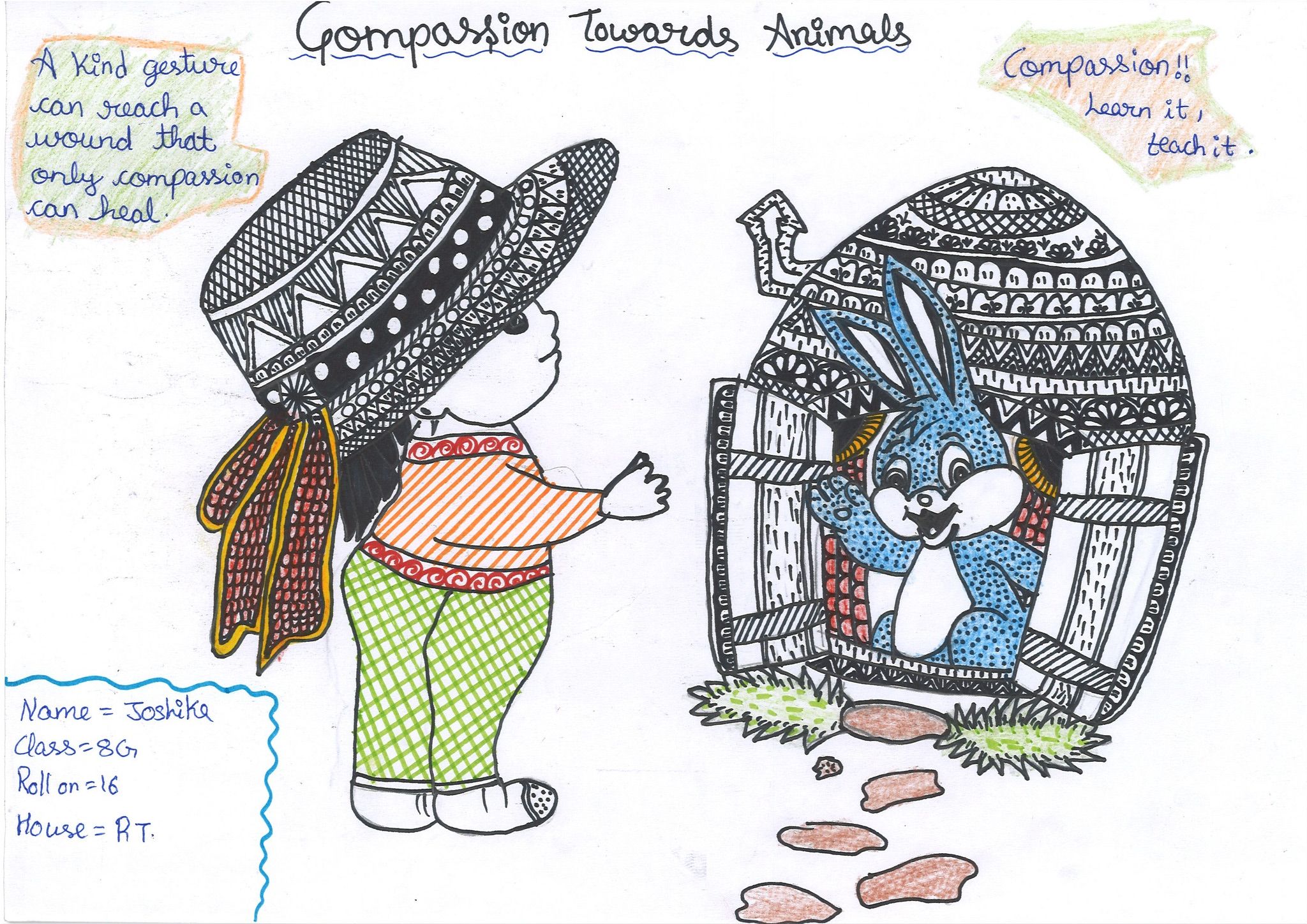 Mandala Art Competition
Aesthetic Joy, the Mandala Art Competition for students of Grades 7 and 8 was not just an event; it was a celebration of creativity and imagination.
DPS – Bootcamp

Delhi Public School, Nacharam, hosted a two- day leadership boot camp for Head Boys, Head Girls and Sports Captains of schools in twin cities, to equip them with skills of a leader.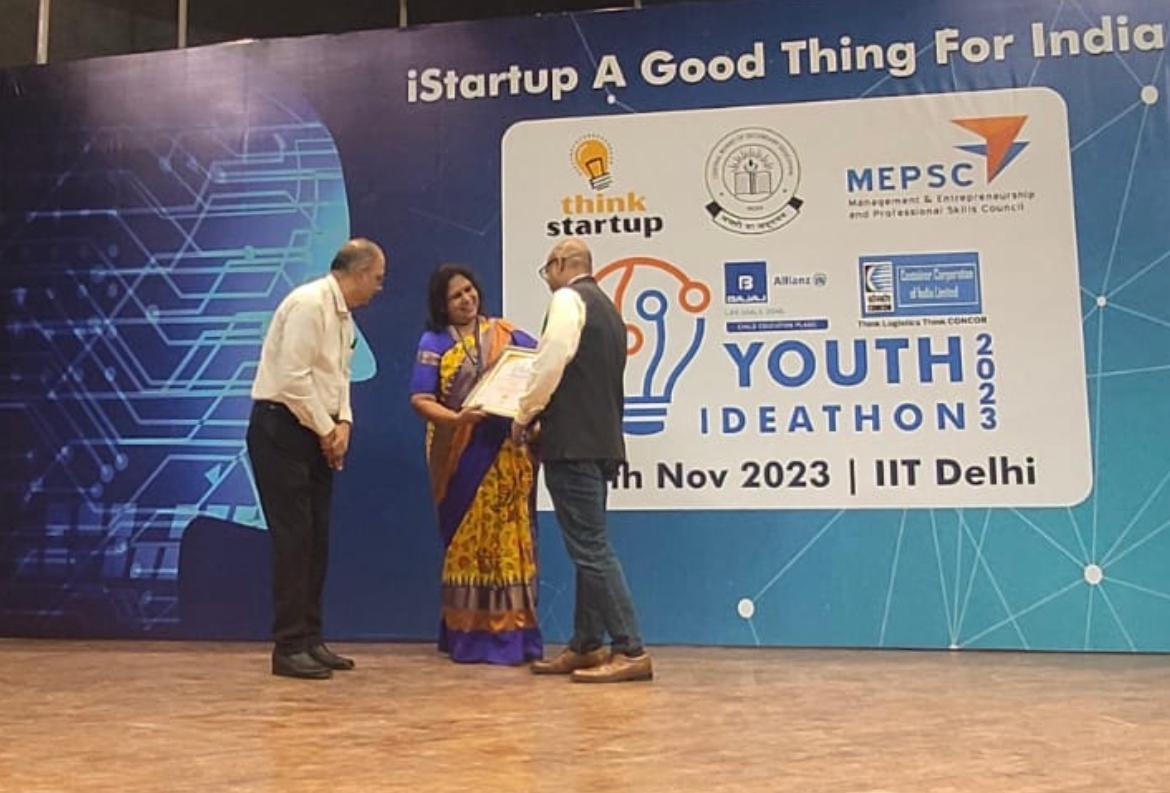 Youth Ideathon Principal-Regional Winner
We are elated with joy to announce that our Principal, Ms. G. Arpitha was awarded as the 'Youth Ideathon Principal-Regional Winner, South Central Zone' for providing exemplary leadership in the cause of nurturing innovation and entrepreneurship in the school.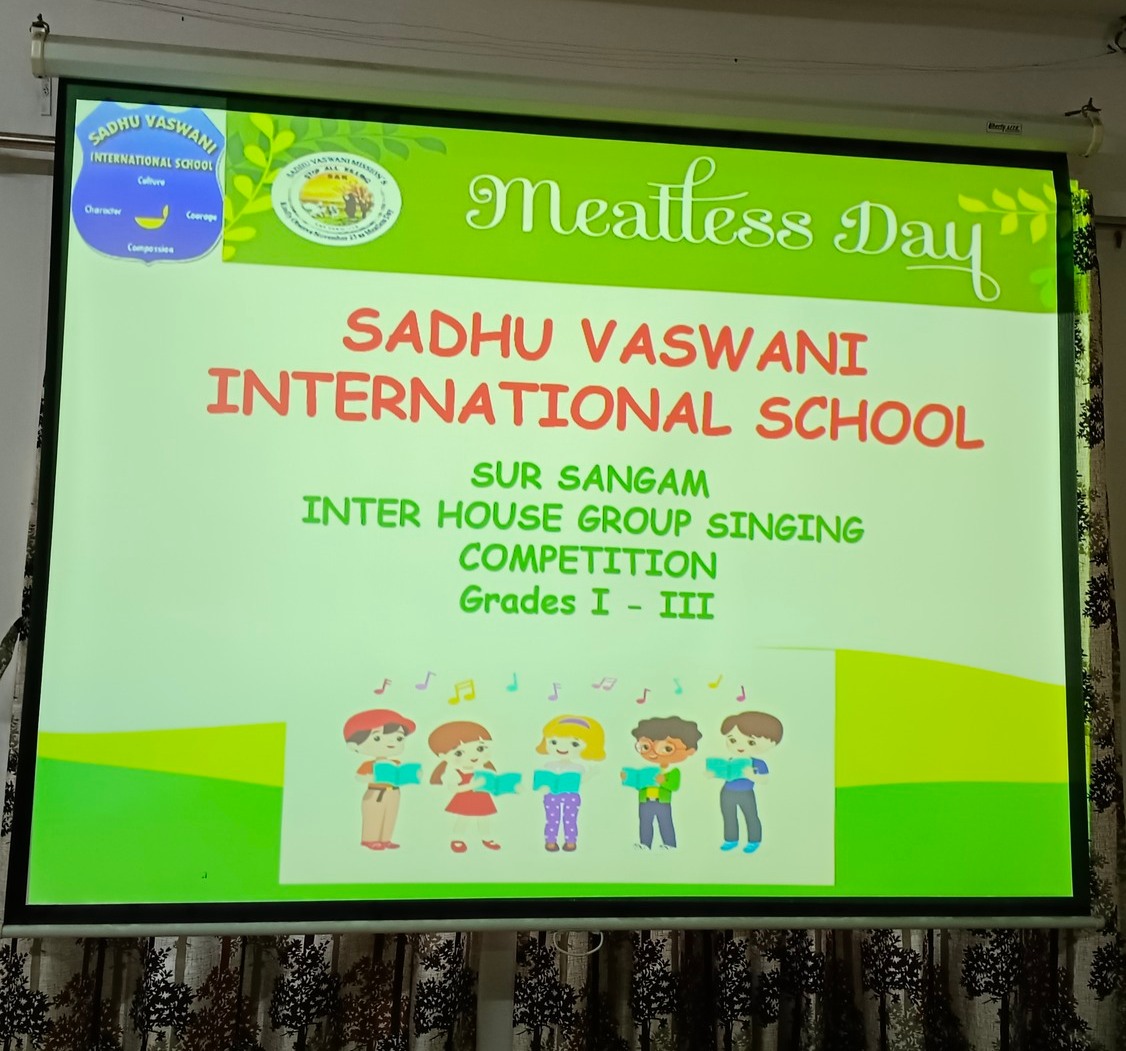 Sur Sangam – Inter House Group Singing Competition
In a melodious celebration of empathy and unity, the students of Grades 1 – 3 presented a Group Singing Competition themed around "Compassion". The event aimed to instill in our young talents the values of empathy and kindness…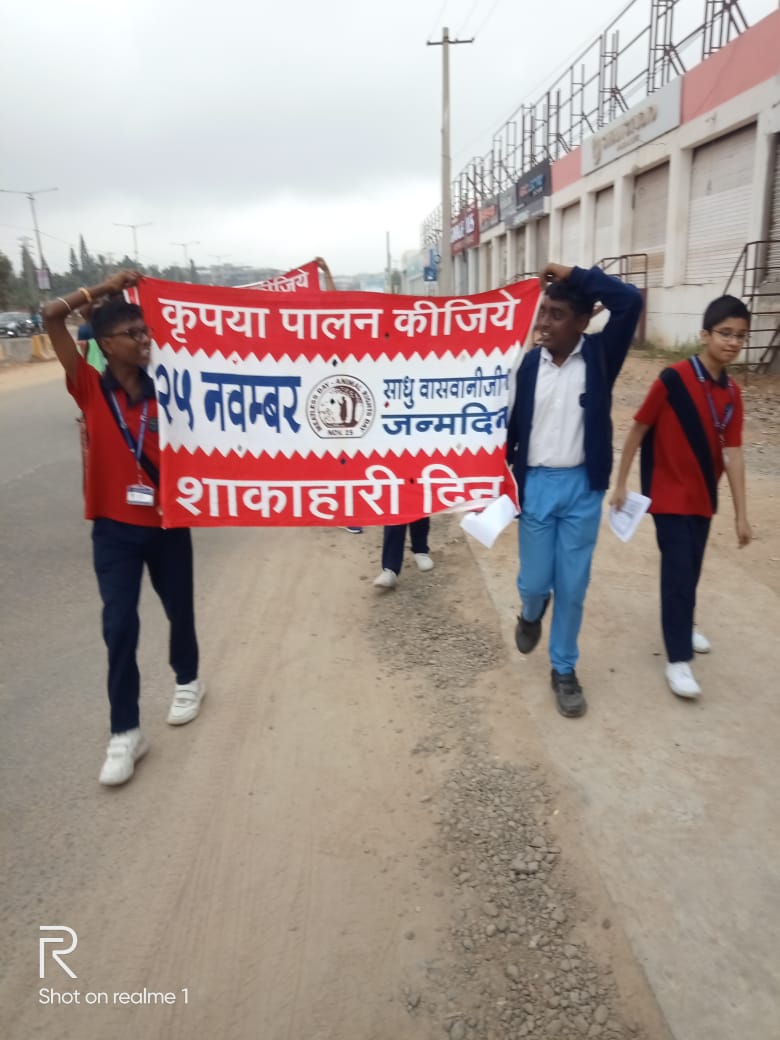 Meatless Day March
On the occasion of our Guruji s 144th birth anniversary, the students of SVIS Hyderabad put up a rally to create awareness about 25th November ,meatless day.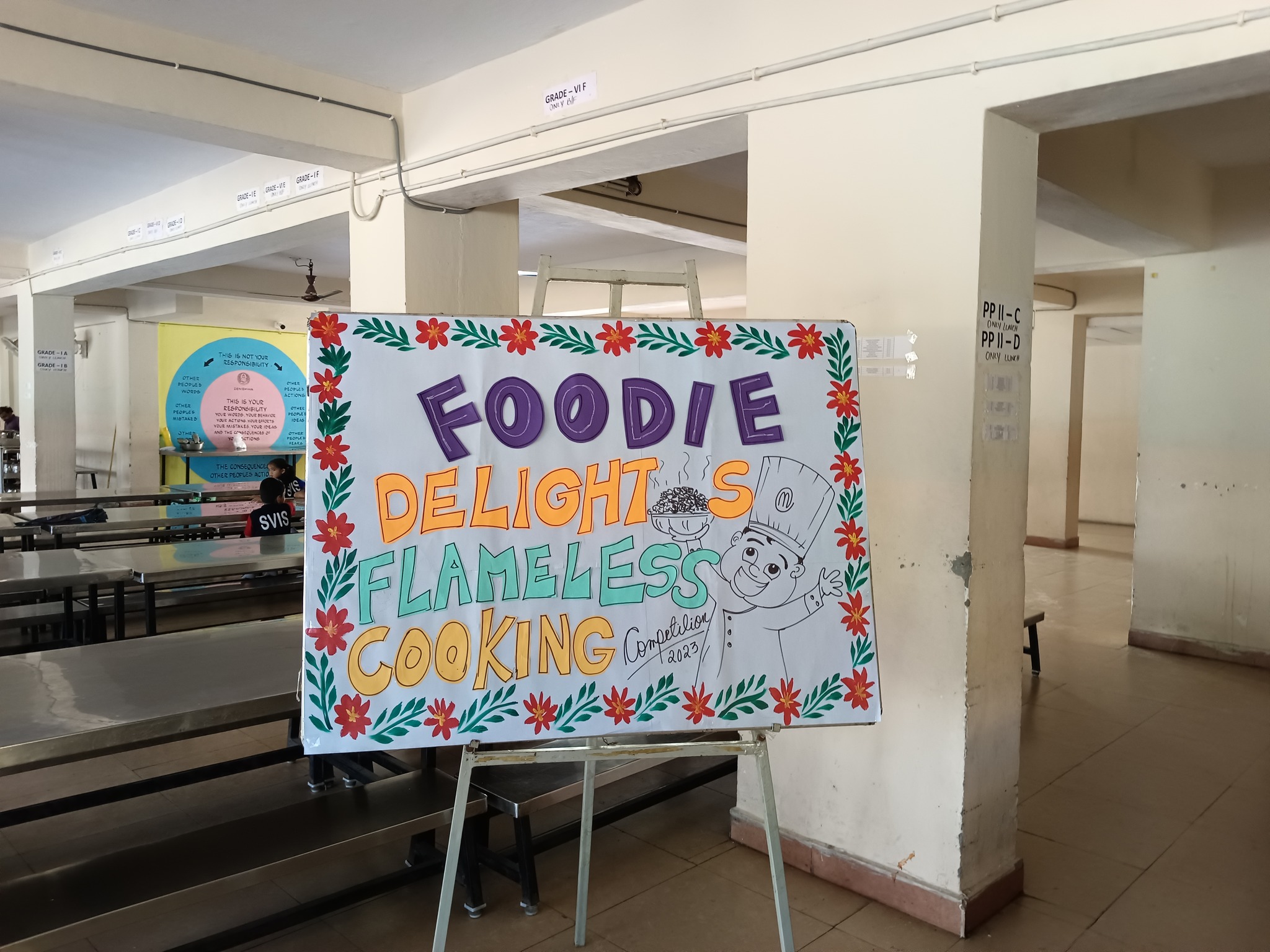 Flameless Cooking
Putting on their creative chef hats and with a great zeal, the students of Grades 9-12 participated in Foodie Delights, inter house Flameless Cooking Competition.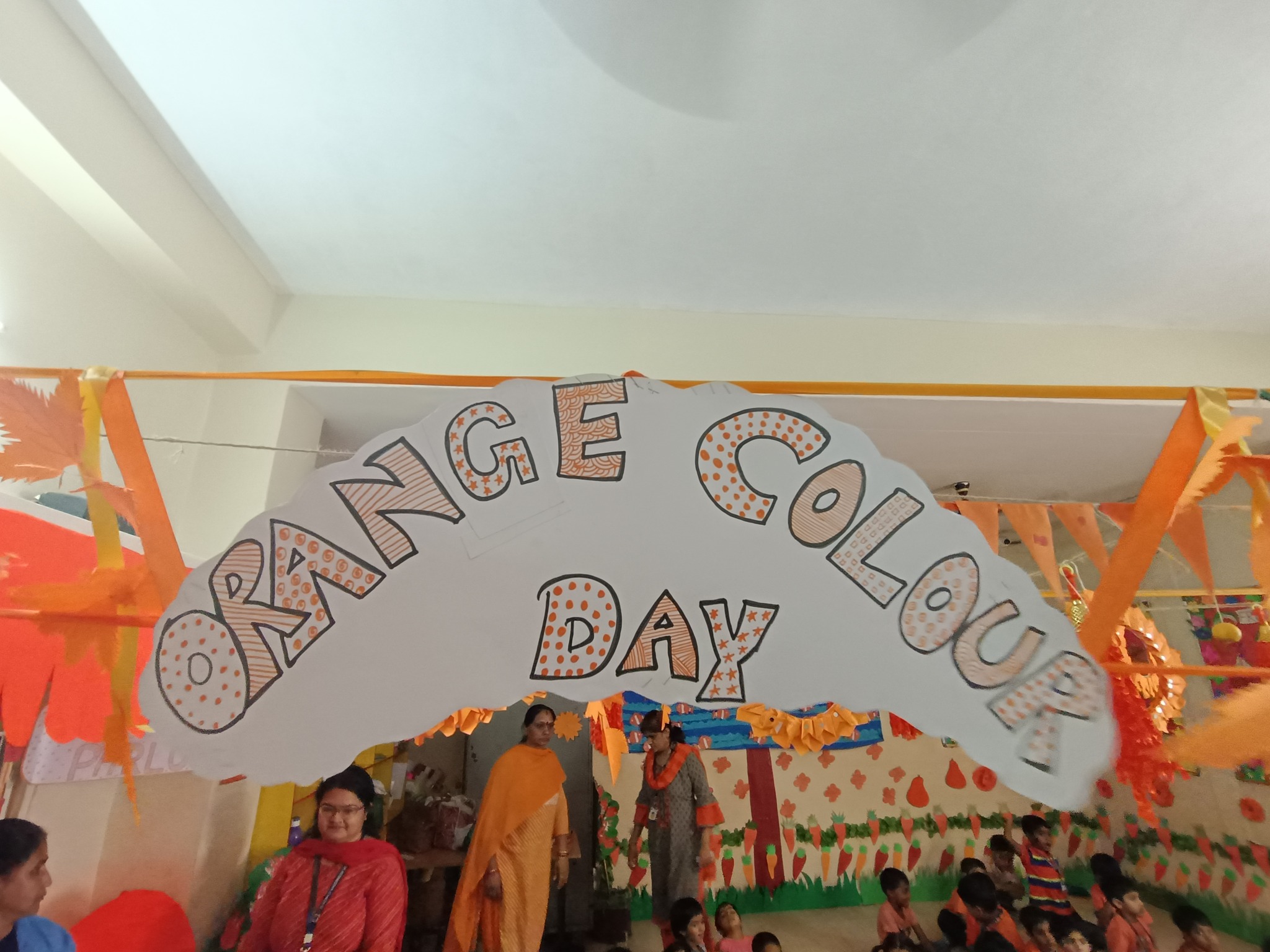 Orange Color Day
Orange – A zesty color filled with warmth and enthusiasm is much loved by everyone. Orange color day was celebrated amongst our tiny tots where the students came dressed in their zesty best!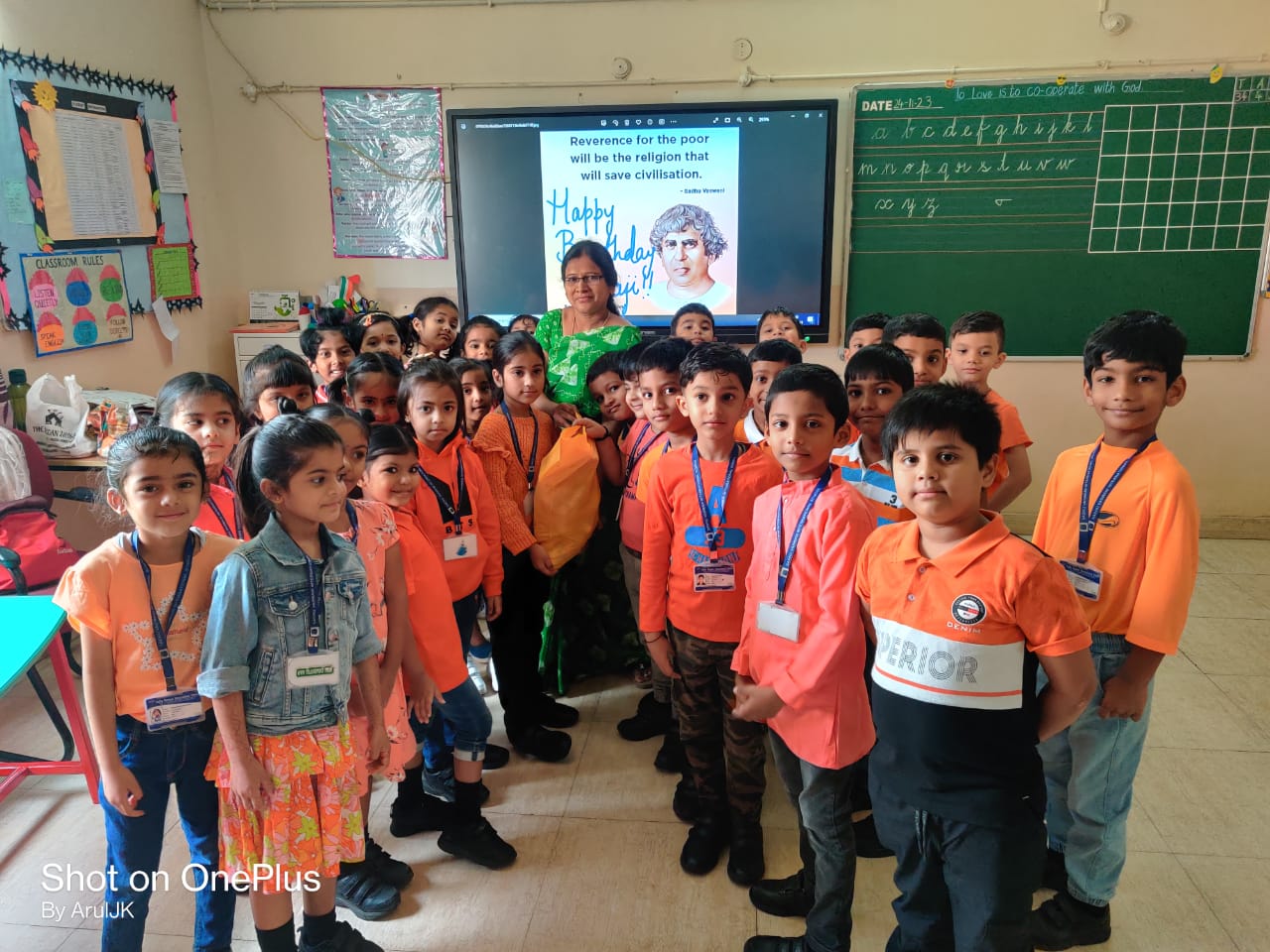 Charity is Divinity
As the proverb goes " Charity begins at home, the tiny tots of pre primary together collected groceries and other essential items to donate to our sub staff.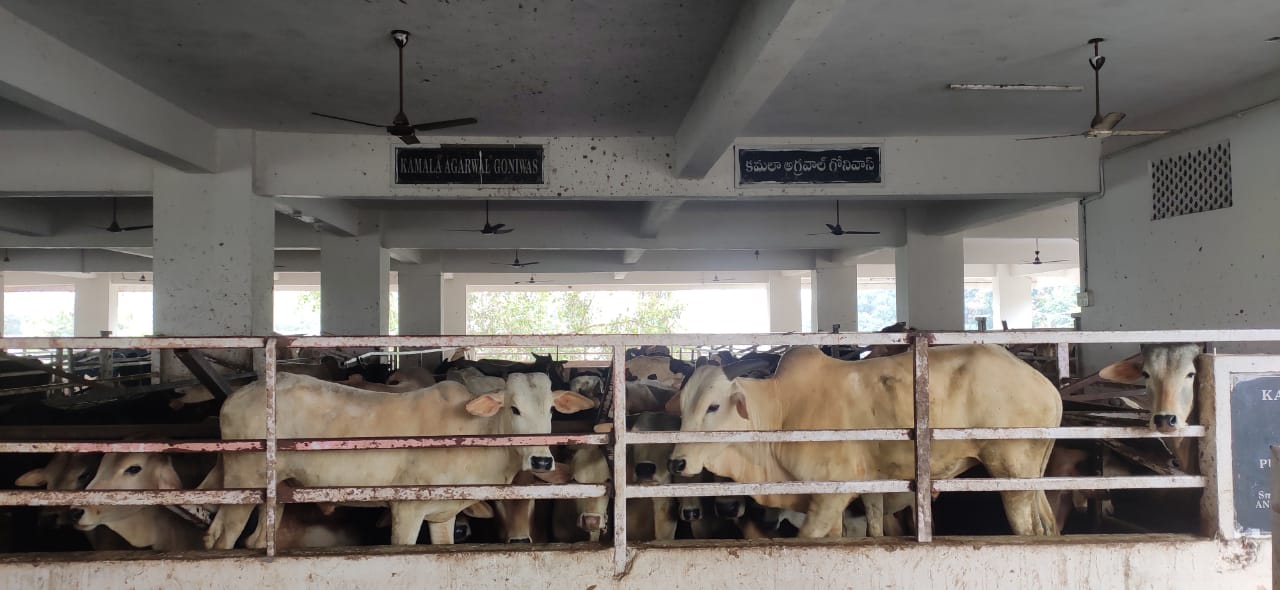 Visit to Gaushala
A visit to Gaushala – a perfect and wonderful way to celebrate our revered Guruji Sadhu Vaswani's birth anniversary.
Our guruji's ideal on compassion is widely known.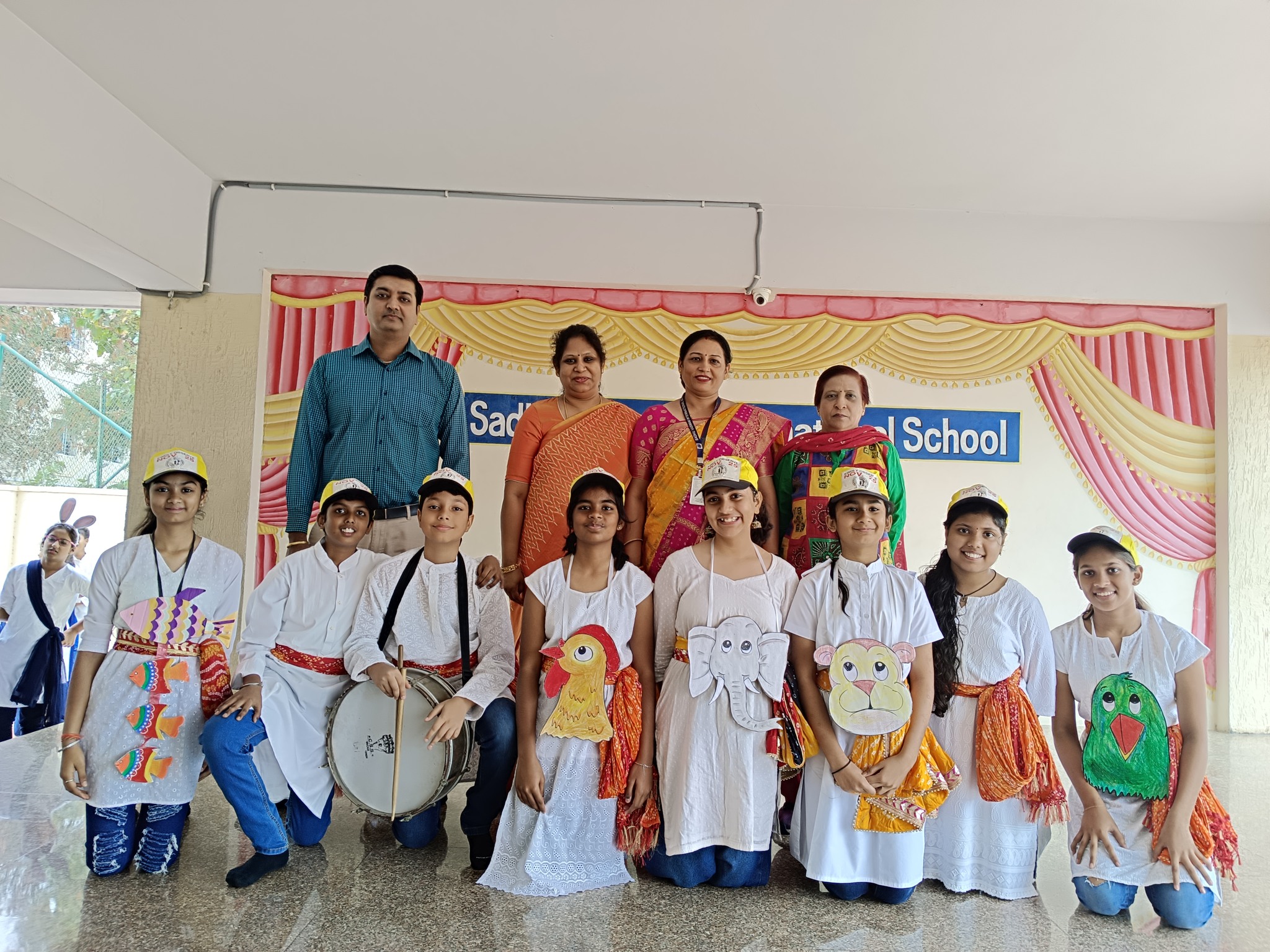 Nukkad Natak
An Inter house Nukkad Natak competition was held for the students of Grades 7 & 8 on the teachings of our Gurudev Sadhu Vaswani – "Stop all Killing: Spread the Flames of Compassion".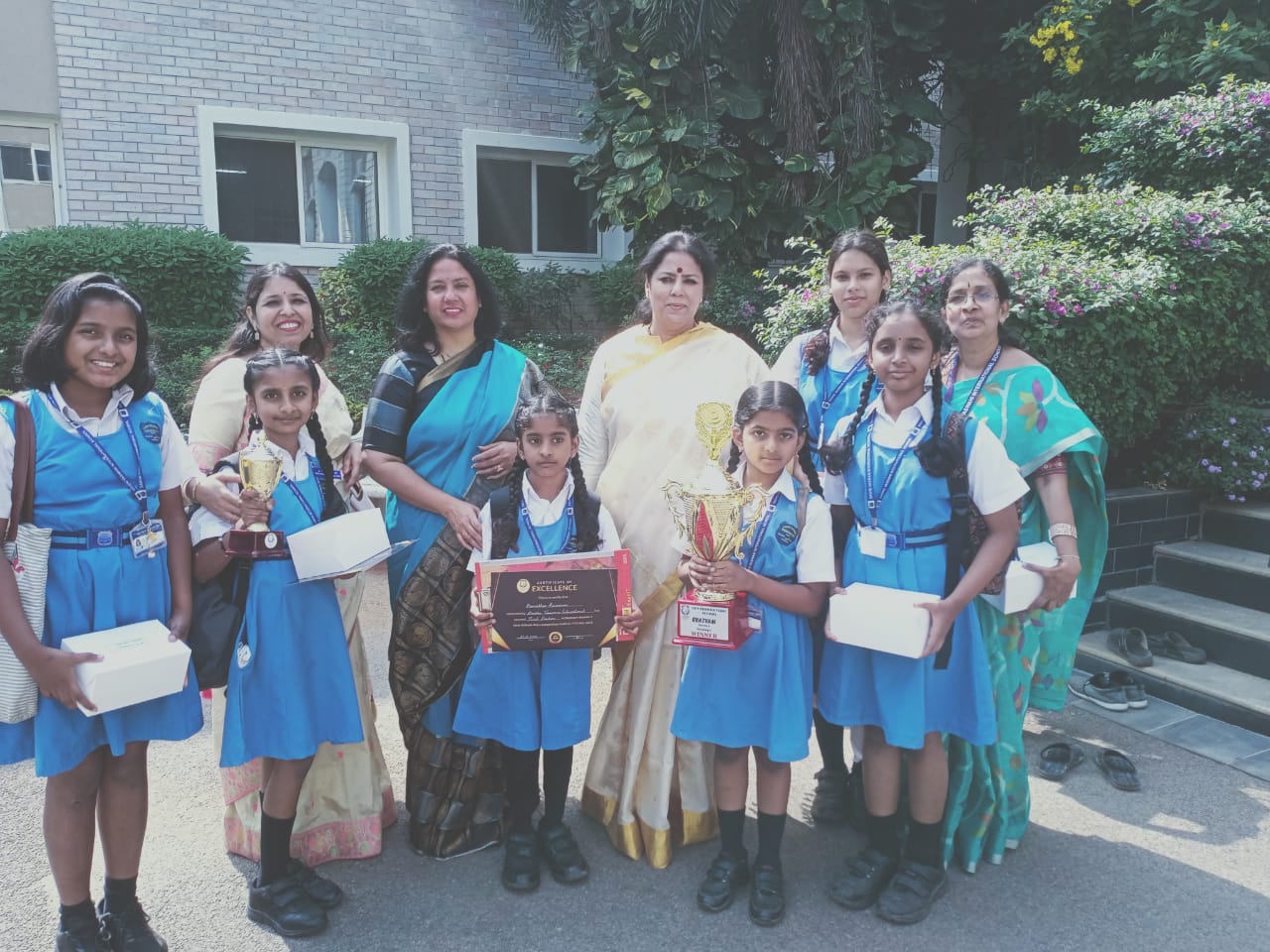 "EKATVAM"
The students of Sadhu Vaswani International School, Hyderabad participated in "EKATVAM" Arts Interschool Fest held by Sunflower Vedic School in their premises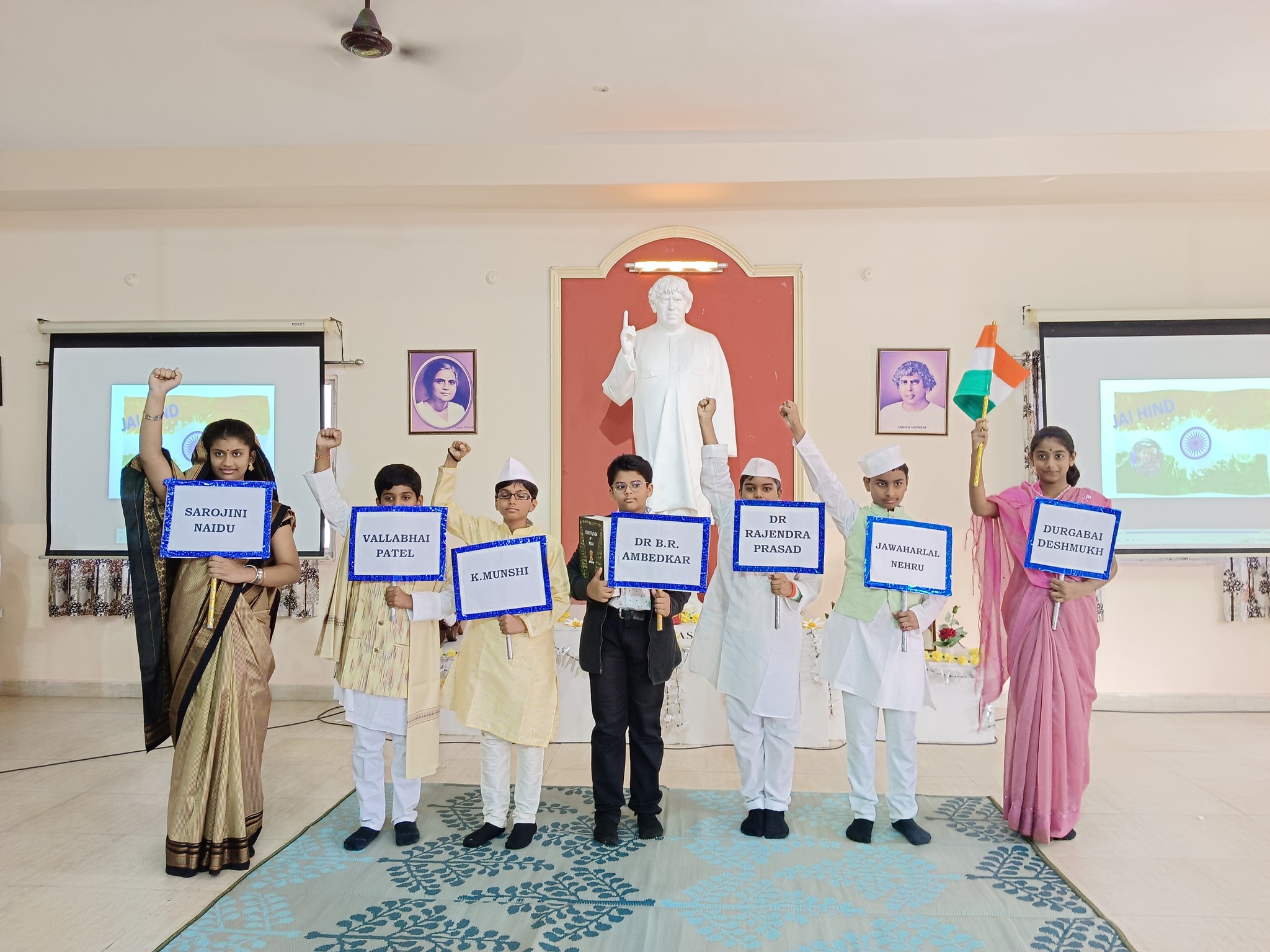 "The Constitution Day"
The Constitution day event unfolded as a stirring celebration of national pride and unity. From the poignant rendition of the thought and patriotic song to the heartwarming role play…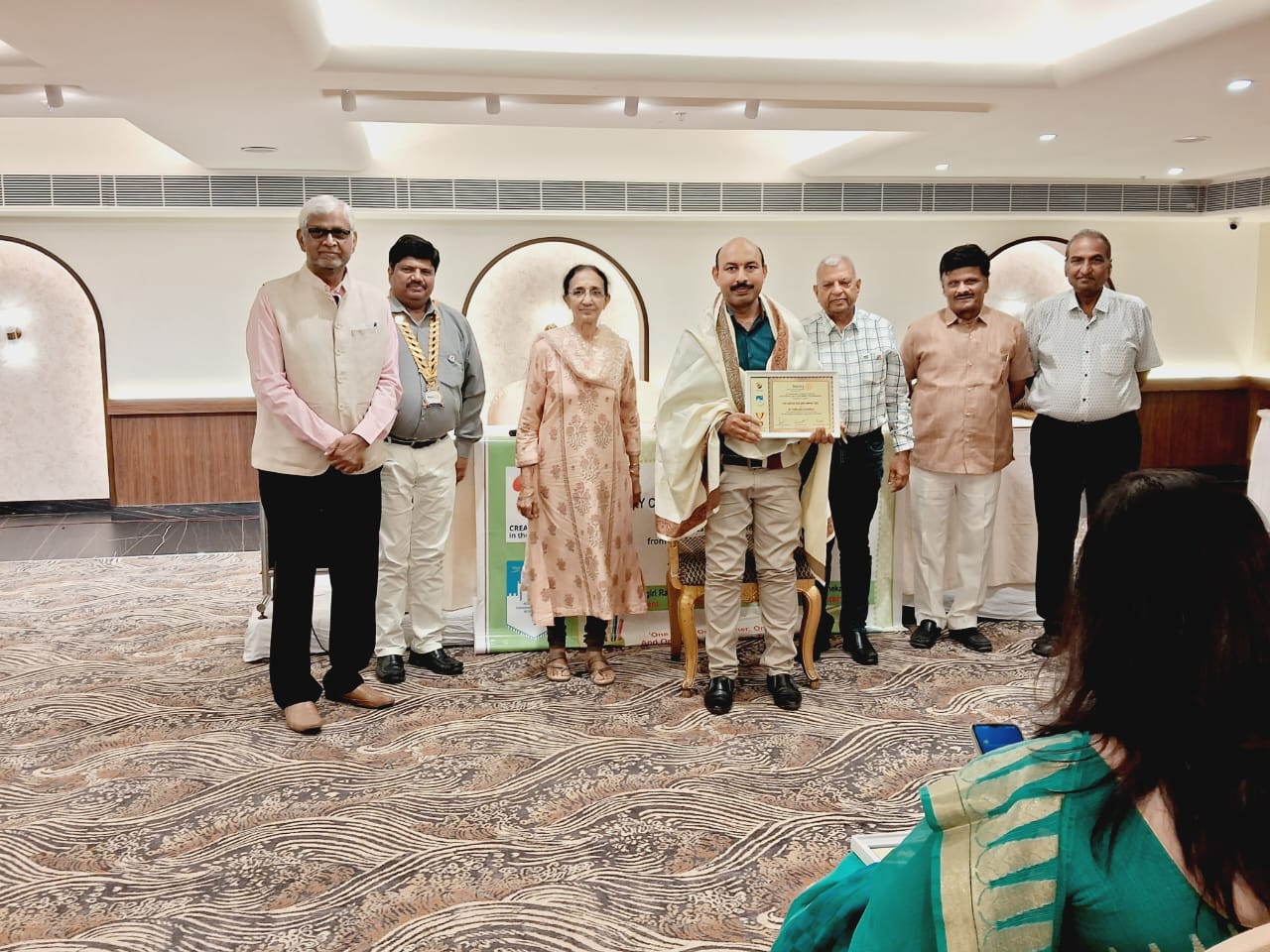 "Rotary Award – T. Govardhan"
Rotary Club is a worldwide organization of business and professional leaders that provides humanitarian service, encourages high ethical standards in all vocations and helps build goodwill and peace in the world.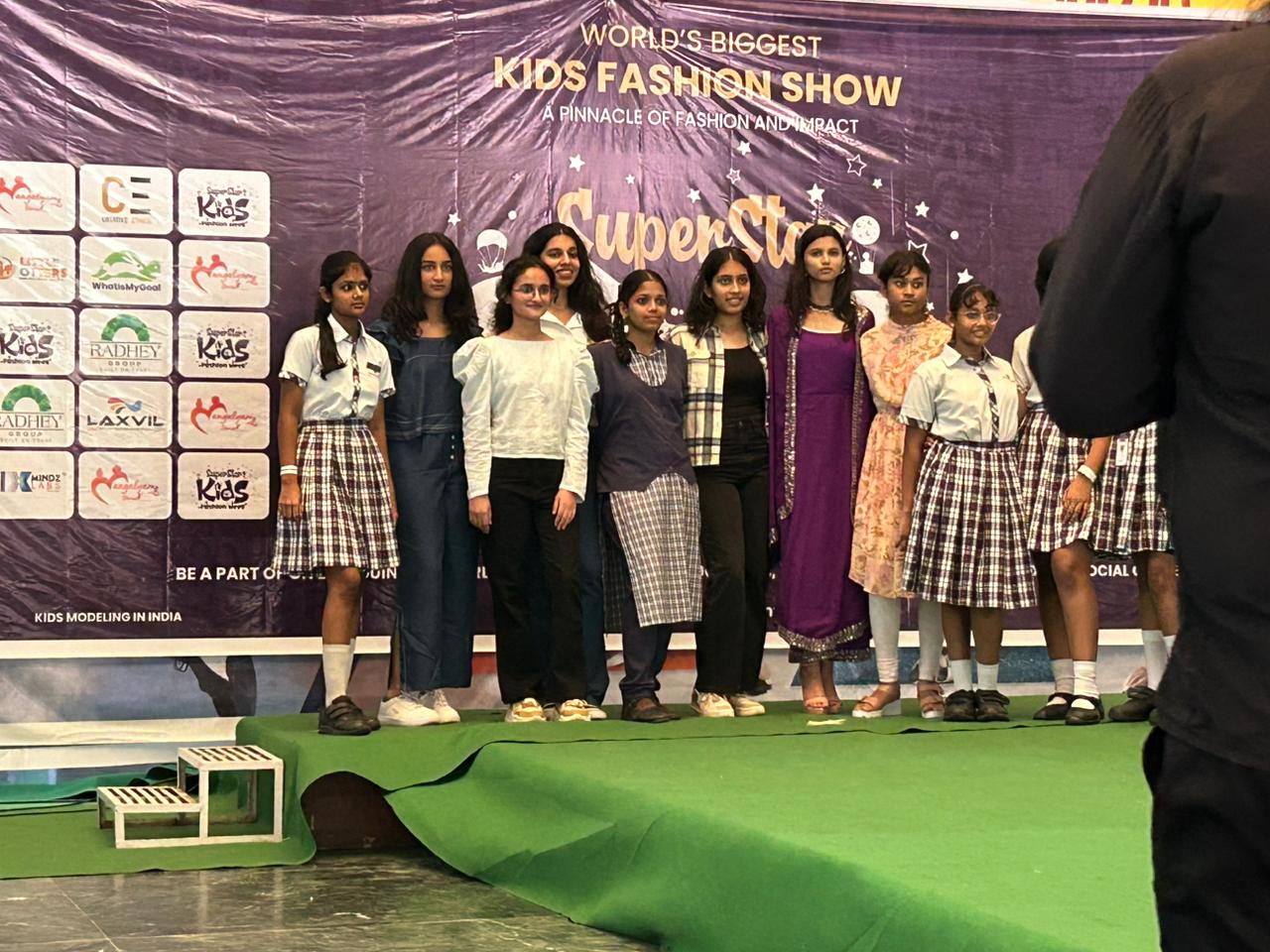 "Under18 oath as MLA"
On 29 November 2023, the students of Sadhu Vaswani International School along with their mentor Ms. K. Shriyah Chary participated in THE TOMORROW, program organized by WhatsMyGoal team at Delhi Public School, Nacharam.