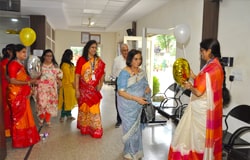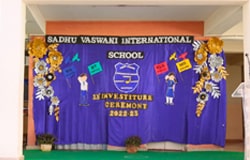 Senior Investiture Ceremony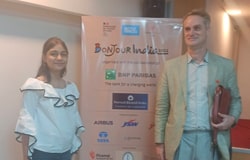 It brings us immense pleasure to announce that our student Annika Gupta of Grade VII, got featured on Alliance France's Instagram Handle with a word of appreciation for her observation of the Photo exhibition running under Bonjour India Festival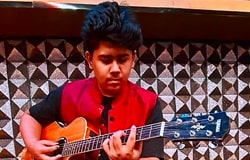 We are happy to announce that our student, T Sai Srinivas Siddharth , Grade X is selected as lead guitarist in Indian Idol – Telugu, being telecast on "AHA", an OTT platform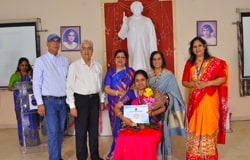 Felicitation Ceremony 2022- Staff who completed 10 years of service at SVIS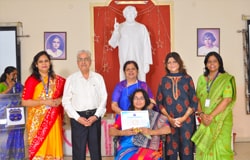 Felicitation Ceremony 2022- Staff who completed 5 years of service at SVIS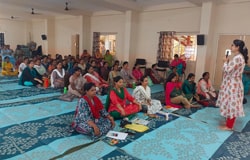 'Pain to pleasure – through art', this session was organised in school for the teachers to give them coping strategies on how to destress and reform themselves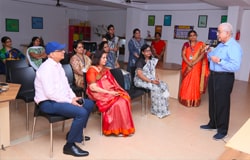 FUN AND LEARN
"Innovation survives only when people believe in their own ideas."
Students of SVIS believed in their own ideas , they worked on it and succeeded in presenting their ideas on 6.6.22, the day SVIS Rector visited our Tinkering lab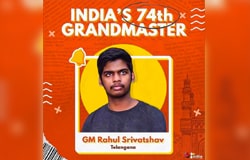 "Dreams are not what you see in sleep, it is the thing which doesn't let you sleep"
One such dream of mastering the chess world is accomplished by our former student Rahul Shrivastav who has become India's 74th Grand Master. It's a proud moment for the parents and SVIS family. Best wishes to GM Rahul Shrivastav for all the future endeavours.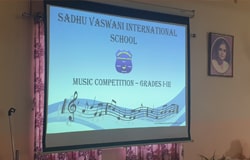 Solo Singing Competition for Grades 1,2 and 3 was conducted with great fervor and passion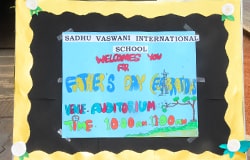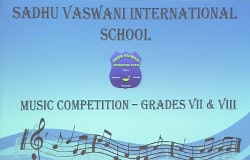 Sur Sangam – Music Competition  Grades 7 & 8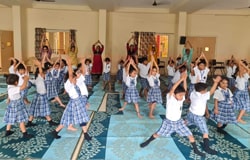 Yoga Day 2022 was celebrated with great enthusiasm by our Pre Primary group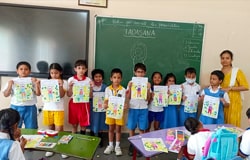 Grade 1 and 2 celebrated the day by integrating YOGA with ART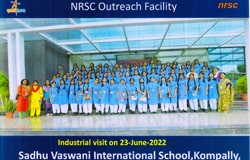 As a part of Field Trip, Grade 10 students were taken to NRSC (National Remote Sensing Centre) at Jeedimetla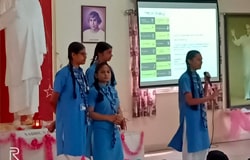 Knowledge skills and attitudes – all these compile to build up good life skills. With this belief the life skills ambassadors of SVIS- conducted a group counseling session as a part of peer educators program(CBSE) for students of grade 8.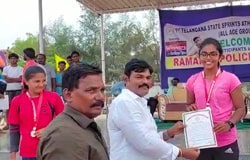 It brings us immense pleasure to announce that our ex- student Ramavasavi won the sprint 100m and 200m events in women's section at the 1st Telangana State Athletics Championship for Sprints at the Jawaharlal Nehru Stadium in Hanumankonda, on a Thursday.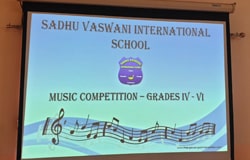 Music competition was conducted for the students of Grades 4-6.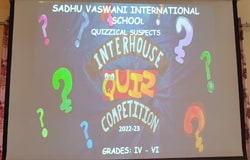 Inter House Quiz Competition – Quizzical Suspects