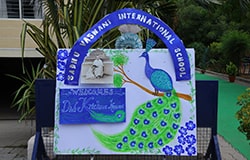 Didi Krishna Kumari's visit to Sadhu Vaswani International School, Hyderabad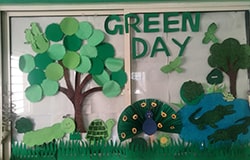 Tiny tots celebrated 'Green Colour' Day.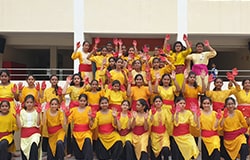 Students of Rabindranath Tagore House celebrated Ganesh Chaturthi with lots of zeal and enthusiasm.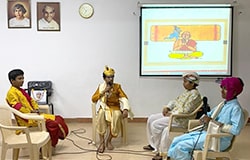 Telugu day is celebration.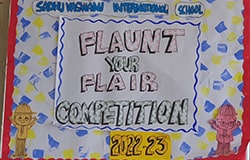 Flaunt your Flair – A talent hunt competition was held for students of Grades 1-3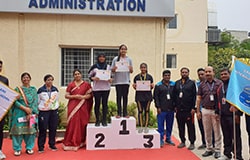 Sadhu Vaswani International School, Hyderabad celebrated 29th August, birthday of Major Dhyan Chand which is celebrated as National Sports Day in India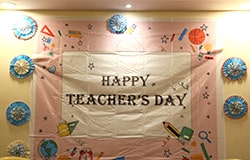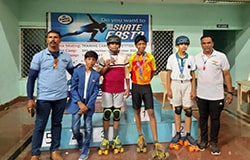 We are proud to announce that our students have won the laurels for the school in Skating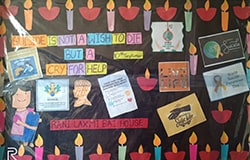 Students of psychology enacted a role play to spread awareness on suicide prevention which falls on 10th September every year.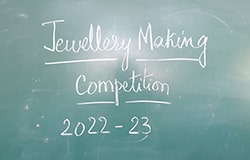 Children of Grades 4 to 6 enthusiastically participated and enjoyed making beautiful and creative jewelries like necklace, bangles, ear-rings, bindis.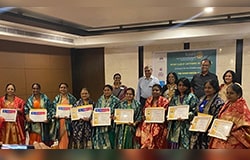 Sadhu Vaswani International School is glad to announce that Ms. Anisha Naveen, special Educator has been awarded the prestigious Nation Builder award this year by Rotary Club of Cantonment Secunderabad.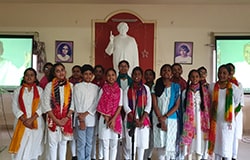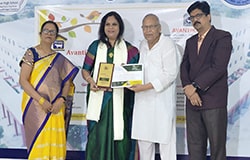 It brings us immense pleasure to announce that our esteemed Principal, Ms. G. Arpitha was honoured with the prestigious AVANTIKA EXCELLENCE AWARD 2022 for demonstrating outstanding hardwork and dedication to make a difference in the field of education.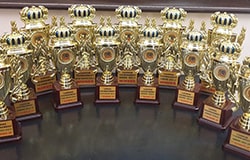 The students of Sadhu Vaswani International School students won laurels and trophies in the Inter school Chess and Carrom competitions conducted by Pallavi Model School Alwal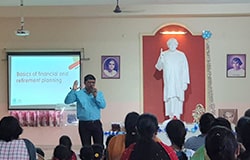 Knowledgeable session on FINANCIAL LITERACY & THE USE OF DIGITAL TOOLS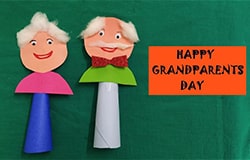 Our little darlings of Pre-Primary celebrated Grandparents Day with immense love and happiness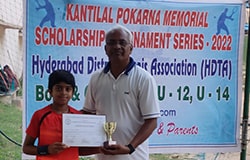 SVIS is happy to announce that B.Vihaan of Grade VI E has achieved success in his recent Tennis Tournament, he stood as runner up in U-12 and U-14 category. The Tennis Tournament was conducted by Hyderabad District Tennis Association (HDTA)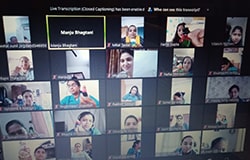 A very interactive virtual webinar – From Pain To Pleasure- through ART, was conducted by Ms Manju Bhagtani(Counseling psychologist, art therapist, play therapist and graphologist-Sadhu Vaswani International School, Hyderabad) for the teachers of Sadhu Vaswani Teacher Training Center, Pune.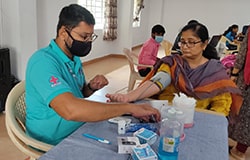 Sadhu Vaswani International School, Hyderabad organized a 2 day health check up camp in the school premises in association with Vijaya Diagnostic Centre.
Students of Grade 7 to 12 participated in Bathukamma making competition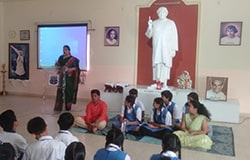 Grade 6 – Mira Bai House Special Assembly on Bathukamma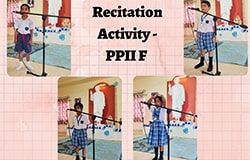 Hindi/Telugu recitation activity was conducted for the students of pre primary group where in our tiny scholars came up with a variety of rhymes and poems.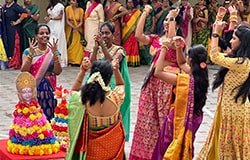 Sadhu Vaswani International School-Hyderabad reverberated with a festive fervour as the entire staff came together to celebrate Batthukamma and Navratri.