From the Desk of the Incharge Principal
Values for Morning Assembly
Information of the School
Vision and Mission Statement
Mandatory Public Disclosure
From the Desk of the Incharge Principal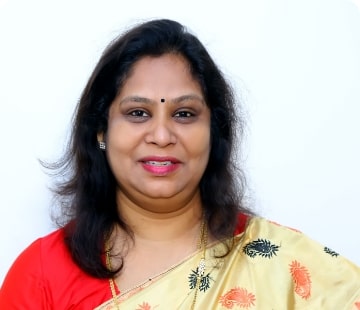 Ms. G. Arpitha
Dear Parent
Education is a shared commitment among motivated students, dedicated teachers and enthusiastic parents with high expectations.
Welcome to the 2022-23 school year! I am thrilled to be welcoming you back to school!
We have started yet another glorious session . I can say it's the beginning of a new era, when we all have learnt to equip ourselves with the new normal. This journey can be rewarding and full of accomplishments if we strive to remove barriers of effectiveness. It is important to chart the road map with positive attitude, ambition and action. The path no doubt is untrodden, yet the wheels of progress will have to be steered with determination, direction and a sense of purpose.
We affirm that education begins at birth and continues throughout life. Our complete focus is to provide a support system to our children so they continue learning and developing towards becoming whole and healthy individuals. It is not enough to make children literate and academically intelligent, what is more important is to make them wise. At SVIS, we believe that true wisdom is the ability to listen to your heart and that each child's self-esteem, dignity, physical and emotional well-being must be cultivated with the same importance as that given to academic achievement.
I can assure you that, we, create a passionate schooling experience recognized for its warmth, energy and excellence. We foster a positive spirit and believe in partnership between students, parents and teachers striving to create a milieu that sustains excellence. 
School Almanac is a very important link between home and school, for it provides the necessary details about the school policies. You are expected to go through the pages of this document regularly to keep abreast. We intend to use the Almanac to establish a valuable understanding between parents and teachers. Our combined efforts will keep our children to be the best in every field and that's what we wish for.
I take this opportunity to thank all the parents who have reposed their faith in SVIS.We assure to do our very best always. Moreover, I have a sense of pride in administering faith and the kind of hard work being practiced by my team of experienced teachers to come forth with their best efforts to give your child the required edge to make his life a better one!
Looking forward to your continued help, support and active cooperation.
Thank You
G Arpitha
Incharge Principal